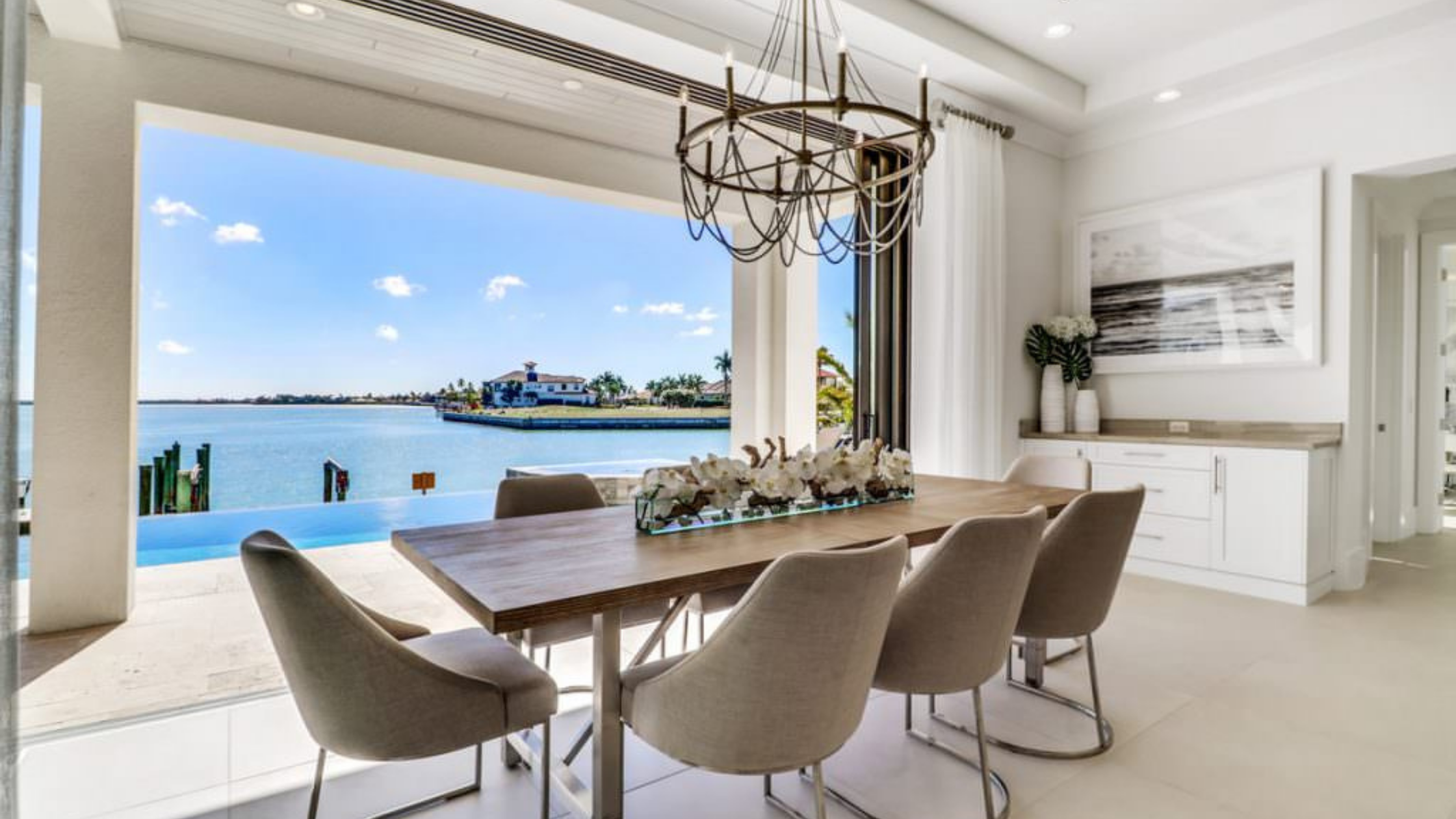 As more and more seasonal and full-time residents flock to Southwest Florida, our local housing market is booming, and with this influx lies one challenge…there are more buyers than homes for sale. This is causing some potential homeowners to wonder if they should build a home from the ground up as opposed to buying one that's already built. After all, when you build a home, you're able to get exactly what you want when it comes to design, flow and features, yet if you choose to buy, you're able to move in faster and take advantage of personalizing your space. Although both have their advantages and limitations, choosing what's right for you can be quite the decision. When it comes to Southwest Florida homes, should you build or buy?
Why Build a Home in Southwest Florida?
In addition to the fact that building a home means you're able to design it to fit your needs, there are many more benefits that go along with this choice. For instance, when you choose to build a home, you'll have the added peace of mind knowing that all building materials and techniques are up to code, including meeting energy efficient standards that more homeowners strive to achieve each year. You're also the first owner of this home, meaning that you won't have to deal with a previous owner's attempts at electrical repairs, unpermitted add-ons and whatnot, and speaking of repairs, you typically won't have to worry about any of those for at least a few years.
Disadvantages of Building a Home
Building a home doesn't work for everyone, and as with anything, this choice comes with some disadvantages as well. These include:
Longer wait times to move in.

More decisions to make on design, selections, layout, etc.

Unexpected costs have a tendency to creep up, which adds to your budget.
If you partner with the right builder who knows the area and is experienced in building in Southwest Florida, chances are this process will go smoothly and at the end, you'll be able to enjoy your brand-new, custom-built home for years.
Why Buy a Home in Southwest Florida?
Buying a home means you're able to move in much faster as opposed to building one, and you won't have to worry about all the selections, design meetings and everything else that goes into building from the ground up. Another perk of buying a home is that you're able to renovate it to meet your needs, which can be a much quicker process than building. Being able to move right in is a big draw for many people seeking to make Southwest Florida their new home.
Disadvantages of Buying a Home
Buying a home can come with more risks and the more research you do on an existing property, the better. Disadvantages of buying a home include:
Lower inventory in Southwest Florida means more competition.

More repairs may be needed at the start to bring it up to code.

Renovations may be required to make the home's design how you want it, which means more money added to your budget.
Even though buying a home has its advantages, again this process isn't for everybody. It helps to team up with a reliable real estate agent and builder, if you're looking to remodel, to ensure you're going about it the right way.
Ready to build or buy a home in Southwest Florida? The Frey & Son team can help with both! Call (239) 495-8200 or visit www.freyandson.com to learn more.