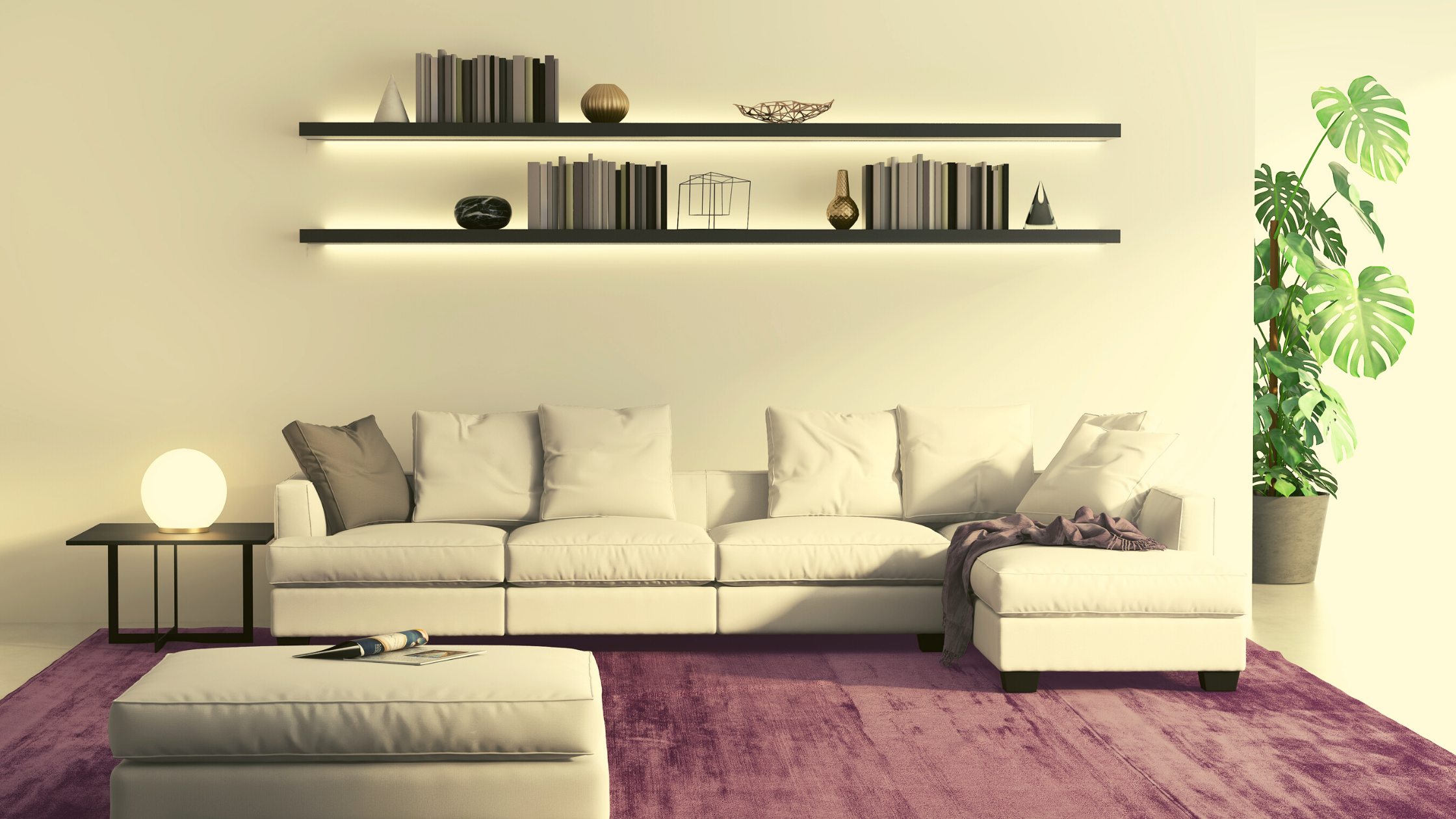 House hunting is an exciting time, whether you're looking for a home that is move-in ready or you're working with a builder to design the space that works for you. You may be looking forward to creating a home that not only checks every box on your wishlist, but also blends some of your favorite contemporary designs with more traditional aspects to create the look and feel you desire in a home. Although you may be tempted to craft a completely trendy home, it's advised to be cautious with too many modern elements in your home. After all, you don't want to have to redesign, or worse, renovate your home every few years to keep up with ever-evolving design trends. If you're looking at trendy vs. timeless in your home, here's how to find the right balance.
Go Timeless for Large Selections
When it comes to big ticket items, professionals and designers recommend sticking to a more classic feel. Large pieces of furniture that fill a room should be timeless in nature, in addition to fixtures, layout (which we'll get into later), flooring and appliances. Even though vintage appliances donned in retro colors are popular now, it doesn't mean they'll be popular a year or two from now, meaning that you may have to spend a lot more than you budgeted to bring your home back into the modern-day trends. That's why timeless always wins here.
Choose Trendy Accent Pieces
Accentuate your timeless furniture with trendy pillows and throws. Not only will you add more excitement to the space, these small accent pieces can easily be traded out when something else takes their place. Large pieces of furniture, on the other hand, are harder to replace. Other trendy accents that you can incorporate into your space include:
Artwork

Sculptures

Cabinet handles

Lamps & side chairs

Window treatments
By keeping your trendy elements easily replaceable, you'll be able to keep up with evolving home design trends.
Build with Timeless in Mind
Although it may be fun to paint a wall every few years, relocating it isn't quite as appealing. Builders recommend that you stick to a timeless approach to your home's overall design and choose a floorplan that works best for you. If you don't feel as though an open concept approach will work for your family, you may want a more traditional floorplan instead. The same goes for a one or two-story home as everyone's needs are different. Remember, just because two-story homes are popping up more and more here in Southwest Florida, it doesn't mean that this home style will work for you.
A Blend of Trendy & Timeless
Builders and designers will tell you that clean lines are always the way to go to help make any room stunning. Always strive for a bright and inviting space, and don't forget to add texture throughout. Plant life, wallpaper and mixed metals really add interest to a space, bringing the whole home together. When working with a home builder, be sure to express your desire to blend these two trends seamlessly together in order to build the home that will work for you for years, not just until the trends evolve.
The team at Frey & Son Homes is excited to help you build your next Southwest Florida home! Call (239) 495-8200 or visit www.freyandson.com to get started.