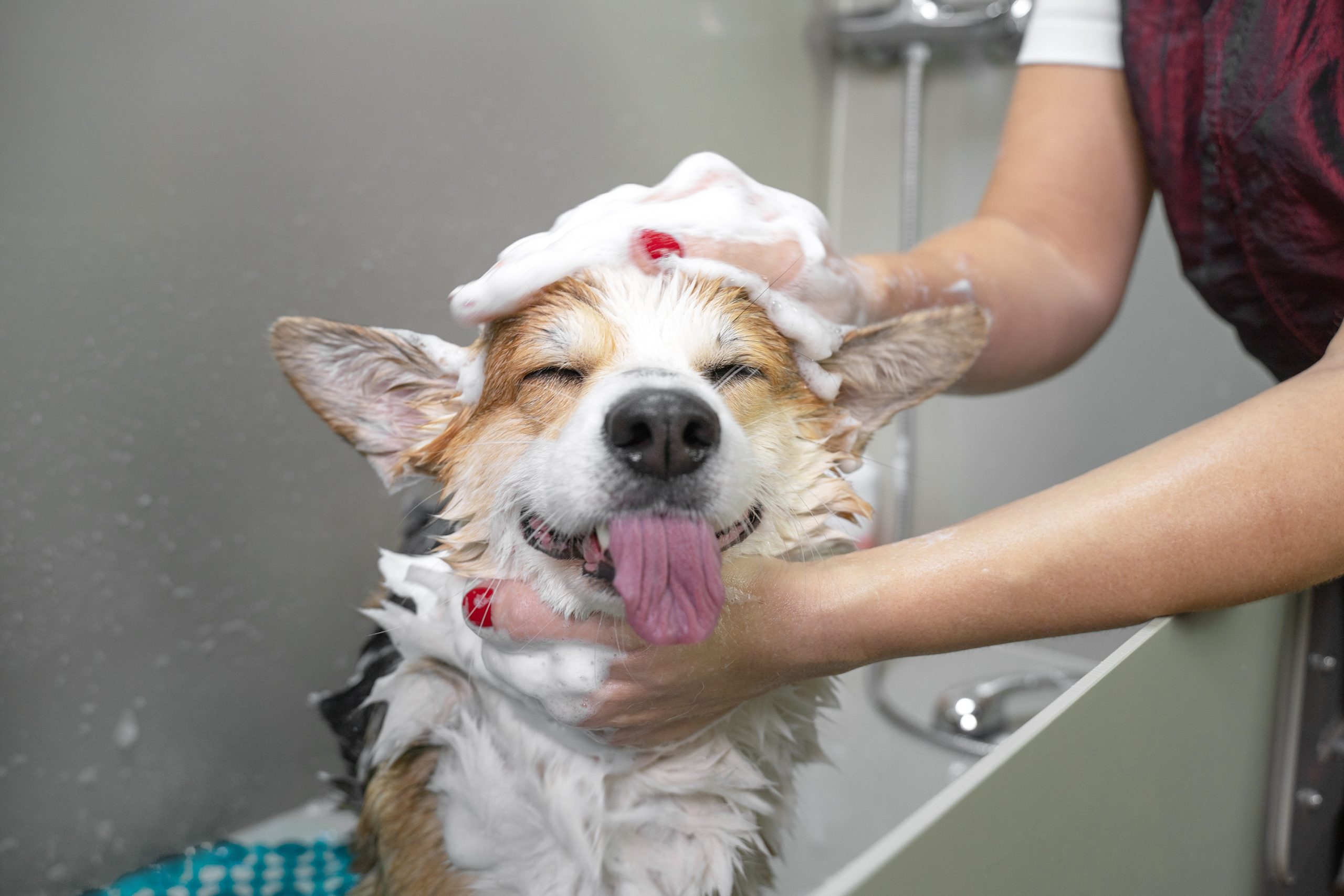 At Frey & Son Homes, our pets are a part of the family. We know that yours probably are, too! That's why we've gone above and beyond to offer pet-friendly features that you can include in your custom home.
You can stop searching "how to design my house so it is pet-friendly" on Google. We have the answers you are looking for. Try these tips and tricks to make sure your home functions smoothly – even with your furry friends in tow!
Designated Spaces for Each Pet
Wondering "how to design my house so it is pet-friendly"?
Whether you have cats, dogs, fish, or anything else, your pets will each need a specific space in your home. This will help them stay away from forbidden items and reduce their confusion.
We recommend making spaces for each of your pets that include the following:
Comfortable beds/rest spaces
Feeding stations
Storage for food and toys
Private litter areas with good ventilation (cats)
Paw-washing station (cats and dogs)
Pet gates to enclose the appropriate areas
These elements will add a sense of organization and security to your home. Your pets will enjoy being able to roam free (mostly) and interact with their own spaces.
Decor Centered Around Pets
Rather than hiding your pets' belongings away, you can include them as decor for your home.
Get creative with it; make pet name signs that double as leash hooks, feeding stations with extra storage down below, and more. Since your pets do not have opinions on interior design (that we know of), you can customize your pets' items to match each room's theme.
If you have fish, it is a great idea to create a feature wall. Fish tanks can be strikingly beautiful with the right decorations and vibrant-colored fish.
Make Alternative Home Entrances for Outdoor Pets
Instead of leading your dog or cat straight into the living room or kitchen after they go outside, you can build an alternative entrance.
If you want to install a doggy door that leads into your mudroom or laundry area, we can also install a dog washing station directly into the wall. This can help to save you time and frustration as you try to avoid muddy paw prints all over your home.
Alternative entrances also allow your pets more freedom and independence. They can go outdoors when they choose and come back inside at their leisure. You don't have to worry about scheduled "let-out" times.
Appropriate Flooring
Floors can easily become scratched, dirty, damp, and ruined if you have the wrong type of flooring for your pets. Pet-friendly floors take your pets' needs and behaviors into account.
If you have a dog or cat that typically runs around or has sharp claws, you should invest in scratch-resistance flooring. Hardwood floors with shiny finishes will show off any scrapes and scratches, so keep this in mind.
Some popular pet-friendly flooring materials include:
Vinyl
Laminate
Ceramic
Stone/marble
Concrete
Bamboo
Cork
Porcelain
Pick out the material that best matches your desires for your home's design and function.
Find the Perfect Pet-Friendly Home with Frey & Son Homes
At Frey & Son Homes, we put your wishes at the forefront of your home search. We have numerous properties in desirable communities in Florida. Find your dream pet-friendly home with us today!