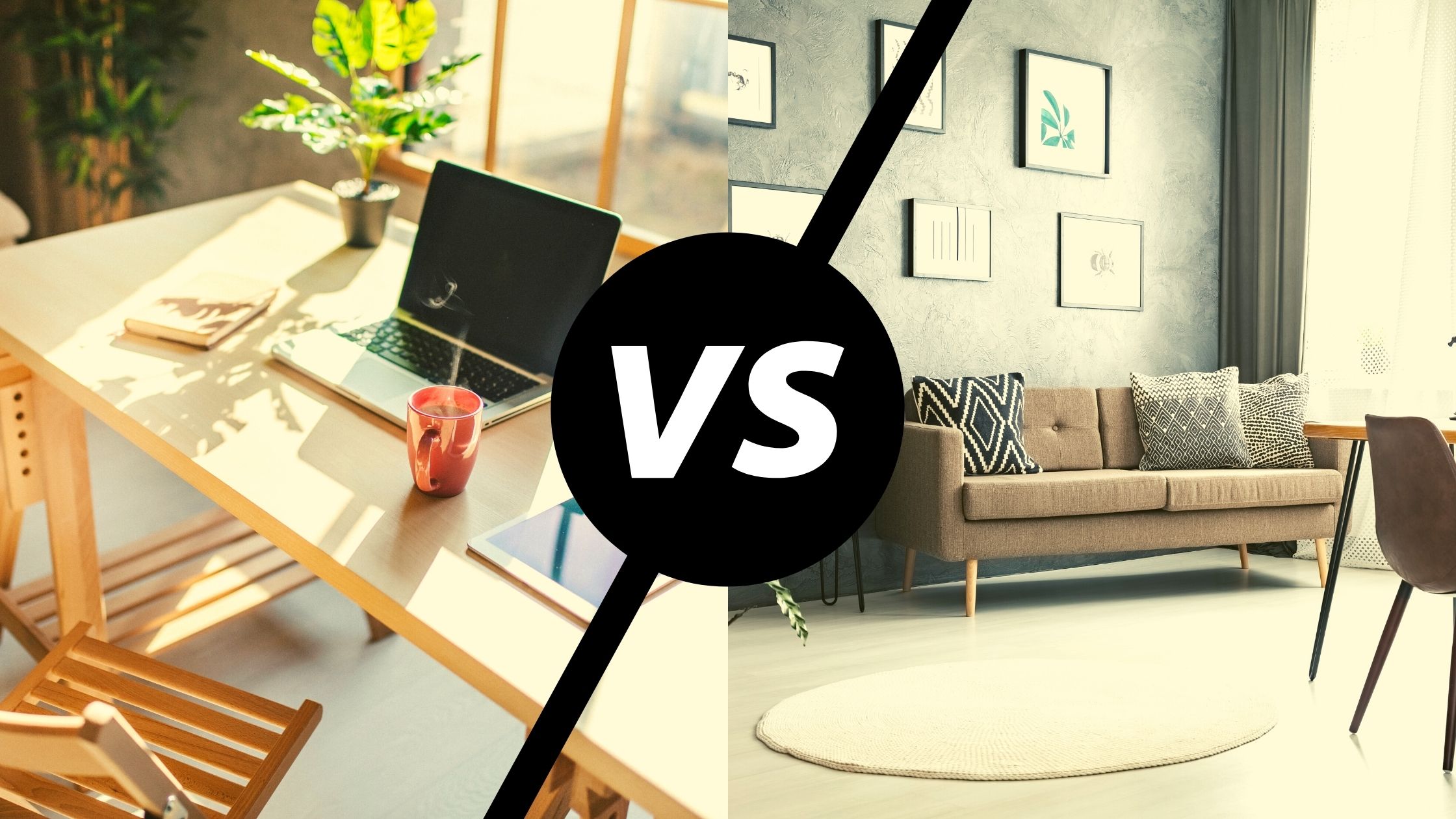 Although home offices were having a major moment last year as we navigated our way through work-from-home scenarios, many businesses are back to normal, and many homeowners are back in the office. So, what about that home office you designed last year, while you stayed productive with work, adopted new hobbies and made your home more functional than ever? You may be wondering if you should keep your home office, or you may be building a new home and you're debating over an office or a study. You see, a home office and a home study are two different spaces with two unique uses, and determining which will suit your needs may take a little research.
When it comes to an office vs. study, which is right for your home?
What Is a Home Office?
The home office has one major purpose in the home, and that is to act as your productive space away from work. It made its grand entrance back into our lives last year in the midst of the COVID-19 pandemic, but in all actuality, home offices have been a part of the home for decades. When you want a space in the home where you can tune out distractions, a home office is the ideal space to accomplish just that. This is especially useful for those who work from home (even prior to the pandemic), as well as those who are taking college courses and those who frequently find themselves bringing work home with them.
Home Office Must-Haves
Whether you're building a home office from the ground up or you're renovating your existing space, it's important to include a couple of key elements in order to make this space work the best for you. Features may include:
Plenty of natural light. If your space doesn't have much natural light filtering in through windows, opt for decorative lamps throughout the room.

Built-in bookshelves and other handy storage features, so that you're able to stay organized.

A light and bright paint color to open up the space and make it feel more inviting.
When designing your ultimate home office, it's important to work with a builder who understands your vision. After all, you'll be the one spending the most time in this space, so make sure that it works for your needs.
What Is a Study?
For those who want their space to unwind with a good book, or just have some peace and quiet as they tackle everyday paperwork, a study may just be the right space for your home. Not necessarily dedicated to work life only, the study can be a room that the whole family utilizes when they want a little bit of relaxation from the day.
Home Study Must-Haves
You'll want to make this space multi-purpose, so including a desk and chair, as well as a comfortable couch may be perfect. Accent the room with ambient lighting, as well as some artwork and a neutral paint color to give it a touch of class.
The biggest difference between an office and a study is that an office's sole purpose is productivity, while a study tends to be more for enjoyment and relaxation. Partnering with a reputable builder will help you determine your needs, so that you can make the most out of your home.
Frey & Son Homes is ready to help you build the perfect home, complete with an office or a study! Call (239) 495-8200 or visit www.freyandson.com to get started.