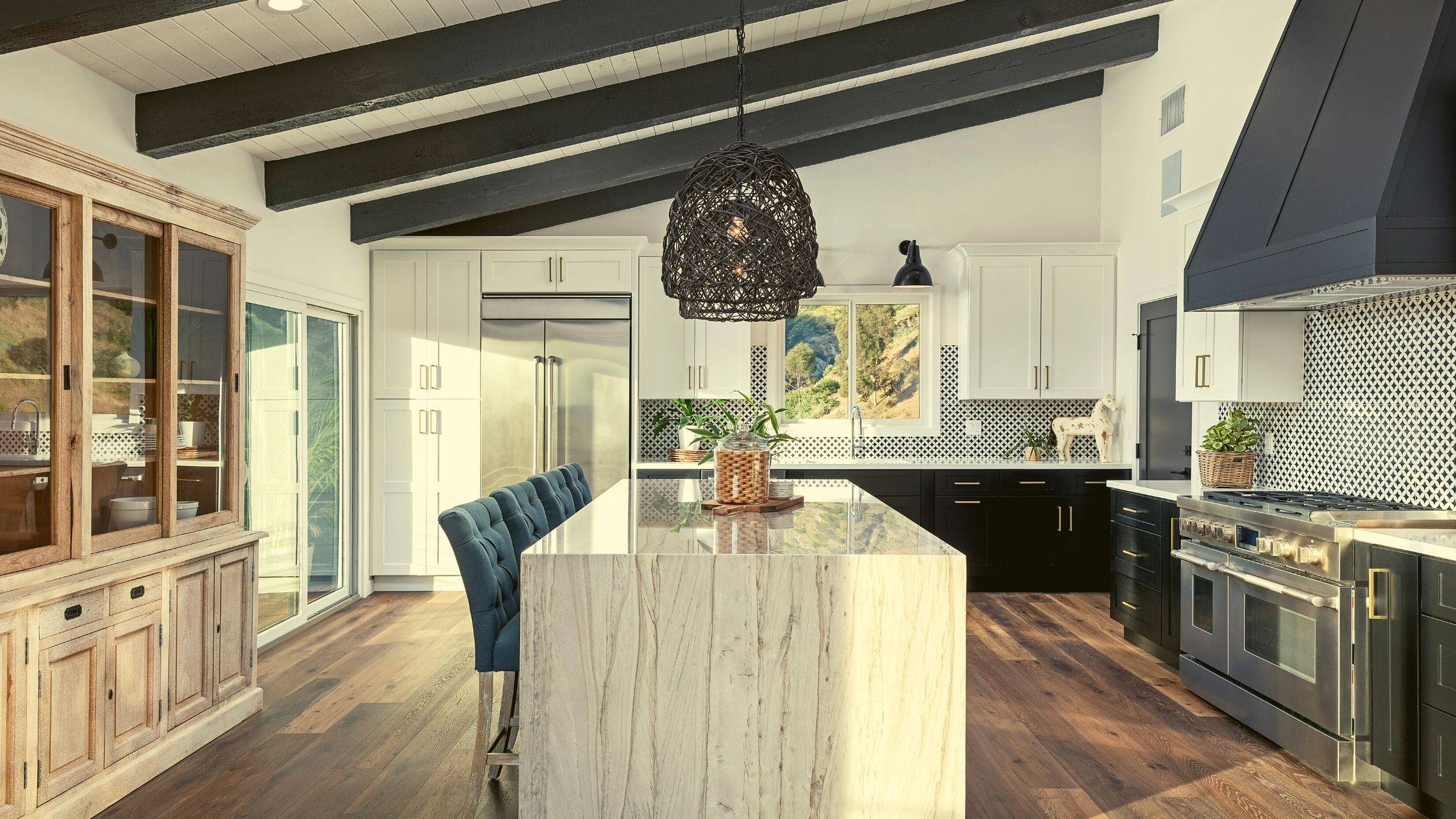 We're now fully immersed in 2022 and we can't help but be excited for all of the new trends affecting the home building and design industries. Last month, we brought you some general home design trends that were expected to be huge in the new year, and we're further expanding upon this by targeting one of the most popular areas of the home…the kitchen. It's perhaps the most pivotal space in the home, and when your kitchen is designed properly, the rest of the home just flows naturally. From cabinets to countertops, appliances to layout, there's always something changing when it comes to kitchen trends. So, let's make a kitchen checklist for 2022 and explore what's trending in the new year.
Custom Appliances
Our homes are quickly becoming more of a reflection of our own unique style, and what better way to showcase your style than by incorporating custom appliances into your kitchen? Many brands allow you to customize the look and features of your appliances, so from the refrigerator to the oven, dishwasher and more, you're able to create a cohesive look throughout the entire space. Love the look of wood? Maybe wood panel appliances may work perfectly for you. Or maybe a sleek gray or navy tone would accentuate the space best. In the end, having the opportunity to bring more of yourself into your kitchen can't be beat.
Bright Cabinetry
Although many homeowners prefer white and gray, and these colors are still in high demand, bright, vibrant colors are making their way into the kitchen more so than ever before. Blue, green and yellow hues are being added to the kitchen to liven up the space and allow it to appear more welcoming. Think of the cabinets as being the accents to the kitchen as you keep the countertops and appliances more neutral.
More Than One Island
The island is an outstanding addition to the kitchen space. Not only does it offer more room to prepare food, it also acts as a place to congregate comfortably. After all, the kitchen is the heart of the home, which means that people are bound to gravitate toward it. Having more than one island is a newer trend that has been increasing in popularity, due to the enhanced functionality. You may opt to have them side by side or on opposite sides of the room. It's important to work with your builder and their design team to find a place for multiple islands that works with the overall flow of the room.
Other Kitchen Must-Haves
Other 2022 staples you may want to incorporate into your kitchen include:
Patterned flooring
Lower cabinets only, no uppers
Attached breakfast nooks
When you create the kitchen space that works with your style and your needs, the rest of the home's design just seems to fall right into place. You'll want to work closely with your builder to establish the goals for your kitchen. For example, if you're planning on entertaining regularly, a large kitchen with plenty of space might be perfect. For those who don't frequently cook, maybe dedicating more space to another area of the home would work better. No matter what type of kitchen you're looking to create, remember that it all begins with having the right builder by your side.
Frey & Son Homes is ready to help you design and build your perfect kitchen! Call (239) 495-8200 or visit www.freyandson.com to get started.