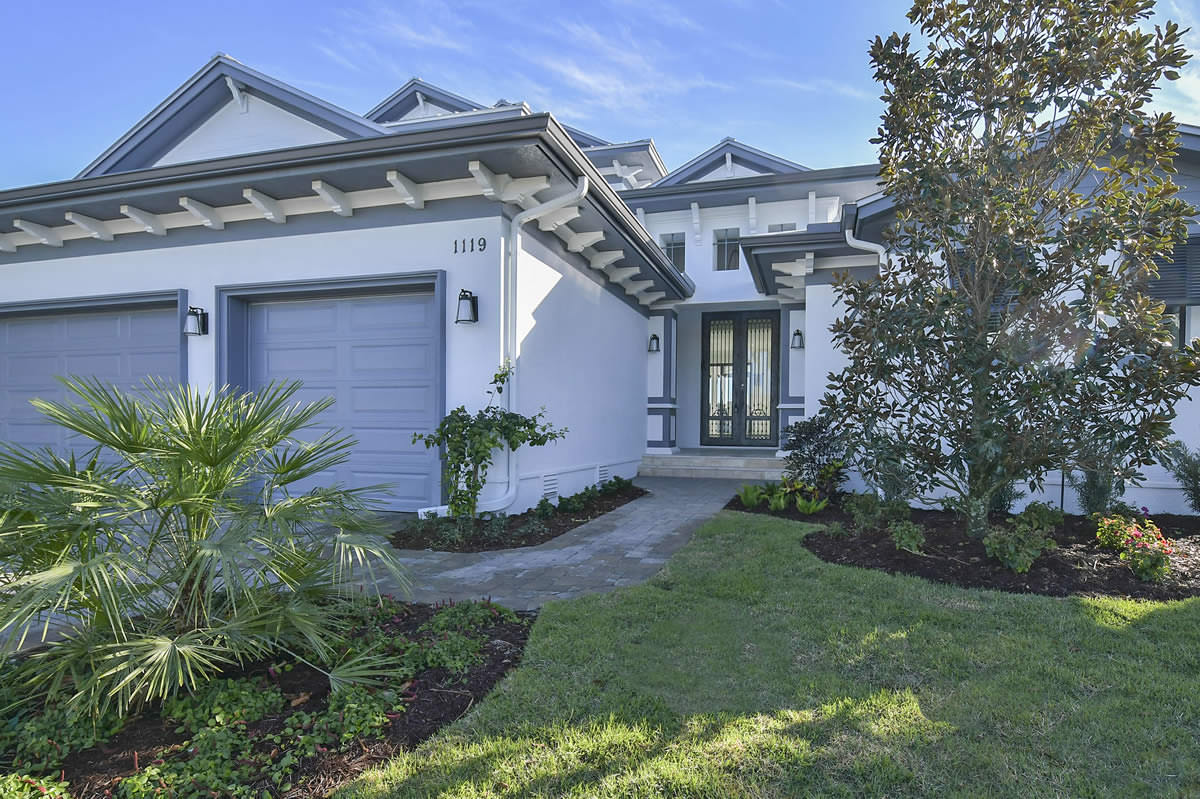 Living in Southwest Florida, we need to be prepared for inclement weather. High winds, rain and flying debris all have the potential to damage a home, and that's why it's important that homeowners protect their property with hurricane protection. Having adequate hurricane protection on your home is essential to preventing extreme damage should a devastating storm cross our path. This is why many residents who are building a new custom home opt for hurricane protection right away. Let's discuss the various options when it comes to hurricane protection for your custom home.
Hurricane Protection Options
Hurricane protection not only protects from airborne debris, tree limbs and excessive water entering your home, it also prevents over pressurization. This is why it is crucial that your hurricane protection is properly installed. Ill-fitting hurricane shutters can cause pressure to build up in the home, often resulting in roof lift-off. By utilizing hurricane protection that can withstand the elements and is properly installed, your chances of catastrophic damage will be much lower. There are a number of hurricane products on the market today that many homeowners are utilizing, including:
Impact windows and doors
Rolldown shutters
Accordion shutters
When building a custom home, you have options on which type you prefer, based on your window size and budget.
Impact Glass
One of the best ways to protect your custom home during a storm is by choosing impact-rated glass for your windows and doors. Impact glass is constructed by placing a piece of polyvinyl butyral (PVB) in between two panes of glass, reinforcing the glass, preventing against shattering during a storm. Impact glass is a popular choice for many homeowners since there's no preparation when a storm is on its way…no digging out panels, drilling them into place and hoping that they fit. Impact glass is already installed, giving you peace of mind when a storm's impact is imminent. Most homeowners opt to utilize impact glass on most of their windows and doors; however larger windows (over 50 sq. ft.) can be covered by rolldown shutters to keep costs down.
Rolldown and Accordion Shutters
Another option for Southwest Florida homeowners are rolldown and accordion shutters. Both forms of hurricane protection are permanently installed on the home and can be operated by an electric motor or with a hand crank. Rolldown shutters work by rolling down over the window, while accordions fold across the window. Rolldown shutters can be operated inside or outside of the home and can be rolled into any position. Accordion shutters utilize a top and bottom track and a roller-carriage system to operate the shutters. Both options are custom-fitted to your windows to secure a proper fit.
Hurricane Protection for your Custom Home
Protecting your home and family is a major responsibility, especially when a storm is on its way. It's important to speak with your builder when working on your custom home to ensure that you're protecting your home with the best possible hurricane protection product. The experts at Frey & Son Homes are ready to help you with your new home and assist you in choosing hurricane protection that works with your home and your budget. Call (239) 495-8200 or visit www.freyandson.com for more information.