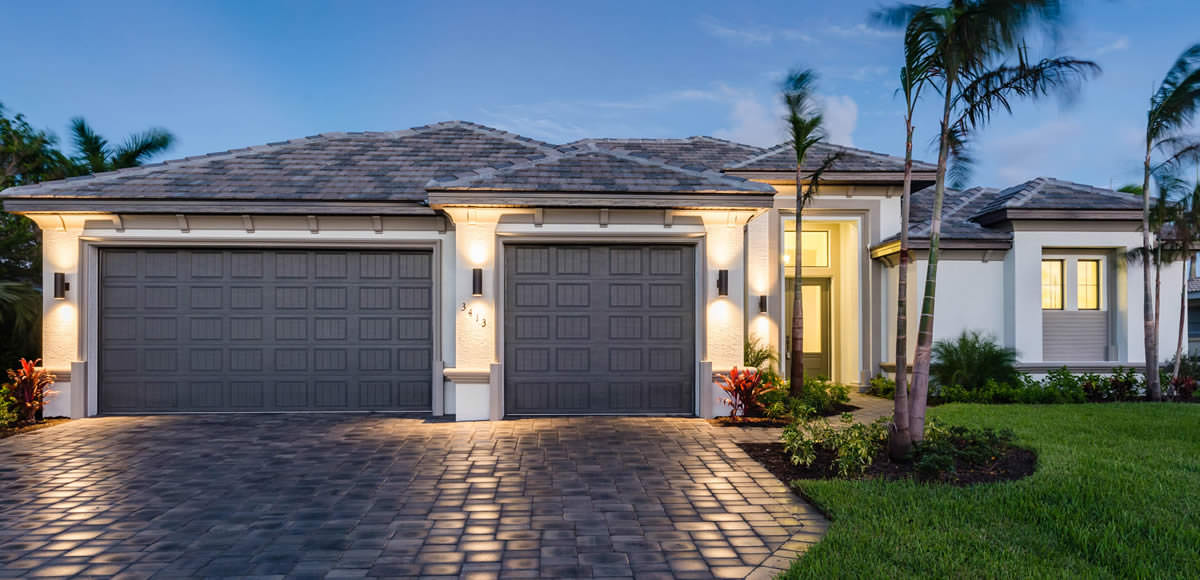 Cape Coral, Florida, October 25th, 2017—Frey & Son Homes announces the completion of a new custom home in Cape Coral this month. The home builder has been a local staple in custom home building since 1972, building homes in Cape Coral, Marco Island and across Southwest Florida, utilizing only the best materials and employing top quality building standards.
Located at 3413 SE 17th Avenue, the Key Largo model boasts three bedrooms, two bathrooms, covered lanai, Great room, study and three-car garage. Other notable features about this home include 11'-4" ceilings in the main rooms and 10' sliders in the Great room and master bedroom. Wrap-around panoramic windows around the morning room make for breath-taking views of this waterfront property. This property is Gulf access at its very best and is now available for occupancy.  There are no bridges to open-water and a boater can be in the river in five minutes. The home is listed at $670,900.
Frey & Son Homes (www.freyandson.com) has built over 5000 homes for satisfied buyers during these past 45 years, and stresses the importance of adhering to the strict building codes set forth by the State of Florida to ensure that all of their homes can withstand inclement weather such as the recent storms that ravaged our state. Utilizing the latest building techniques, such as hurricane glass and high-efficiency AC systems and insulation, expert craftsmanship and superior materials, Frey & Son Homes guarantees that all of their homes are built to last.
President, Barry Frey speaks about Frey & Son's newest custom home, ready for occupancy.
"This Key Largo model in Cape Coral is truly exquisite. The proximity to the Caloosahatchee River is fantastic, and you can rest easy, knowing that all of our homes are built with quality. Our team is looking forward to finding the right family for this home," he says.
About Frey & Son Homes
Founded in 1972 by Doris and Bill Frey, Sanibel Homes was launched on Sanibel Island. Joined by son Barry in 1985, Frey & Son Homes was born, and since then, the team has been building homes for clients all over Southwest Florida, from Marco Island to Cape Coral. Earning rankings, such as America's Best Builder and being honored as one of the nation's 50 leading luxury builders, Frey & Son Homes continues to impress clients, making them a staple in the Southwest Florida home building industry.
To learn more about Frey & Son Homes, please call (239) 495-8200, email info@freyandson.com or visit www.freyandson.com.