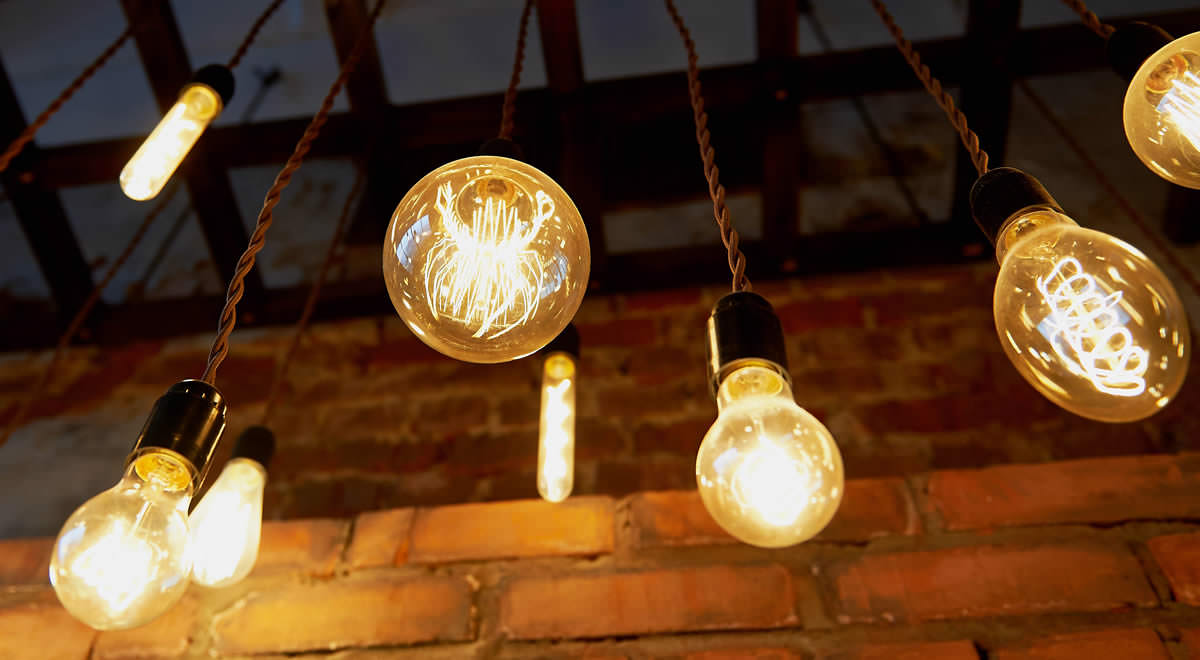 Lighting can say a lot about your new custom home. The lighting you choose and the way that you install this lighting gives your home a certain ambiance that can make you feel comfortable and right at home. After all, that's what we all strive for when we're building a custom home. We want to build someplace that we can live with our loved ones where we feel safe, secure and peaceful. You would be surprised to know that lighting plays a big role in the look and feel of your home. Here are some top lighting trends for your custom home.
Industrial Style
With the wave of more contemporary options for the home, it's no surprise that industrial style lighting is at the top of the list. Better known as "urban industrial," the galvanized steel look ranks as one of the most popular options to achieve that modern look. The best thing about industrial lighting is the fact that many fixtures can be installed inside or outside, so you can have that look throughout the entirety of the home.
Go Retro
You may have noticed café lighting and Edison bulbs popping up in more and more stores lately. Choosing retro, Edison-style bulbs for your home's lighting brings home a nostalgic, historic feel. These vintage bulbs come in a variety of different shapes, colors and styles, and all give off the same old-time ambiance. Retro lighting complements many different styles of homes, including:
Farmhouse
Contemporary condos
Urban loft apartments
Modern lodges
Choosing this throwback style for your home's lighting not only offers comfort, but also further provides that old-world charm in your custom home.
Chandelier Placement
Gone are the days of only having a chandelier in the dining room. Bathrooms, bedrooms and living spaces are now being donned with intricate, flashy chandelier pieces to add a bit of flair to the space. Many homeowners are choosing to dazzle in the kitchen with an added crystal chandelier. Even walk-in closets are getting a makeover with some added sparkle.
LED Lighting
You may have heard of this trend already, as it is one of the more popular options for lighting your custom home. Not only more affordable than traditional lighting, LED lighting is among one of the more practical choices. LED, or light-emitting diode lighting is 80% more efficient than fluorescent or incandescent lighting and emits less UV radiation than other types of lighting, making this a must-have in many homes.
Added Lighting
Lighting is being added to different areas of the home, including cabinets, drawers and closets. Lighting in these spaces not only helps you see your items better, it also provides a chic look. Oftentimes, when the drawer or cabinet is opened, the lighting turns on automatically, making it easier to see in these dim spaces.
Talk with your builder about the type of lighting you'd like to include in your custom home. After all, lighting can really add to the overall tone and feel of the home. The experts at Frey & Son Homes are ready to help you build your perfect custom home. Call (239) 495-8200 or visit www.freyandson.com.