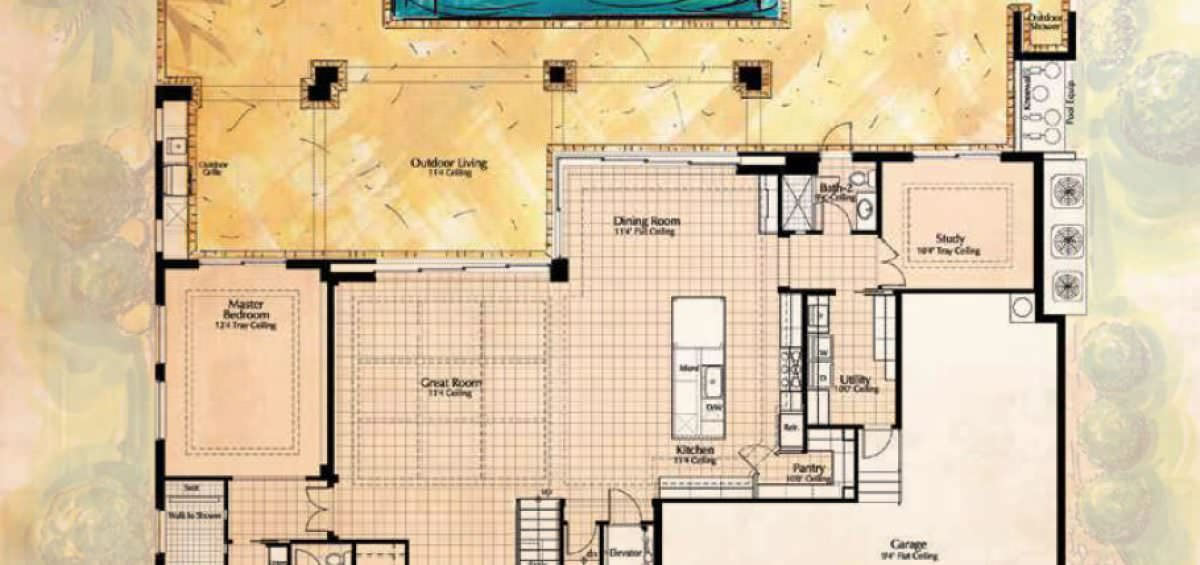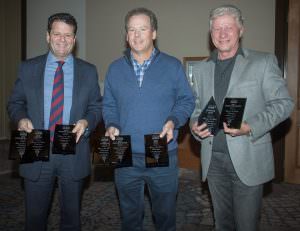 Cape Coral, Florida, January 31st, 2019– Prominent Southwest Florida home builder, Frey & Son Homes was the recipient of eight awards at the Cape Coral Construction Industry Association Awards, held earlier this month. The home builder features expertly-designed homes, utilizing superior building practices, top-quality materials and a client-centered approach to home building, and has been building homes across Southwest Florida since 1972.
Frey & Son (www.freyandson.com) received the highest award for homes in the $600,000 to $700,000 category, with its Palm Beach model winning best landscape design, best exterior design, best outdoor living and best livability. This particular model also won best kitchen, bath and interior design and came in number one in its category. In all, Frey & Son was the recipient of eight awards at the Cape Coral Construction Industry Association Awards. What makes this honor special is due to the fact that Frey & Son is known for its reputation of including the same care and quality into building its entire line-up of homes, starting in the $300,000s, earning the builder this excellent reputation among clients and the building industry.
The CCCIA honors top Cape Coral contractors in their approach to unique home designs in this unique city. With over 400 miles of canals, builders face obstacles when constructing homes in Cape Coral. The CCCIA was born out of the need to educate the local construction industry about what makes this city different than building elsewhere in Southwest Florida. All members of the CCCIA take great pride in their work and their Cape Coral community.
Frey & Son Homes has been a staple in the Southwest Florida community for over 46 years, assisting clients in Lee and Collier Counties with building premier custom homes, designed with architectural excellence, superior craftsmanship and providing unmatched communication throughout the entire building process. President, Barry Frey, speaks about receiving these awards and what they mean to the team.
"Being able to showcase our expertise in the building industry and have our peers and fellow industry professionals highlight this is always a special moment. We put extreme effort into our building practices and I'm very honored to have received these awards. I'm hopeful for the future of Frey & Son Homes and our continued success in the Cape Coral community," he says.
About Frey & Son Homes
Founded in 1972 by Doris and Bill Frey, Sanibel Homes was launched on Sanibel Island. Joined by son Barry in 1985, Frey & Son Homes was born, and since then, the team has been building homes for clients all over Southwest Florida, from Marco Island to Cape Coral. Earning rankings, such as America's Best Builder and being honored as one of the nation's 50 leading luxury builders, Frey & Son Homes continues to impress clients, making them a staple in the Southwest Florida home building industry.
To learn more about Frey & Son Homes, please call (239) 495-8200, email info@freyandson.com or visit www.freyandson.com.