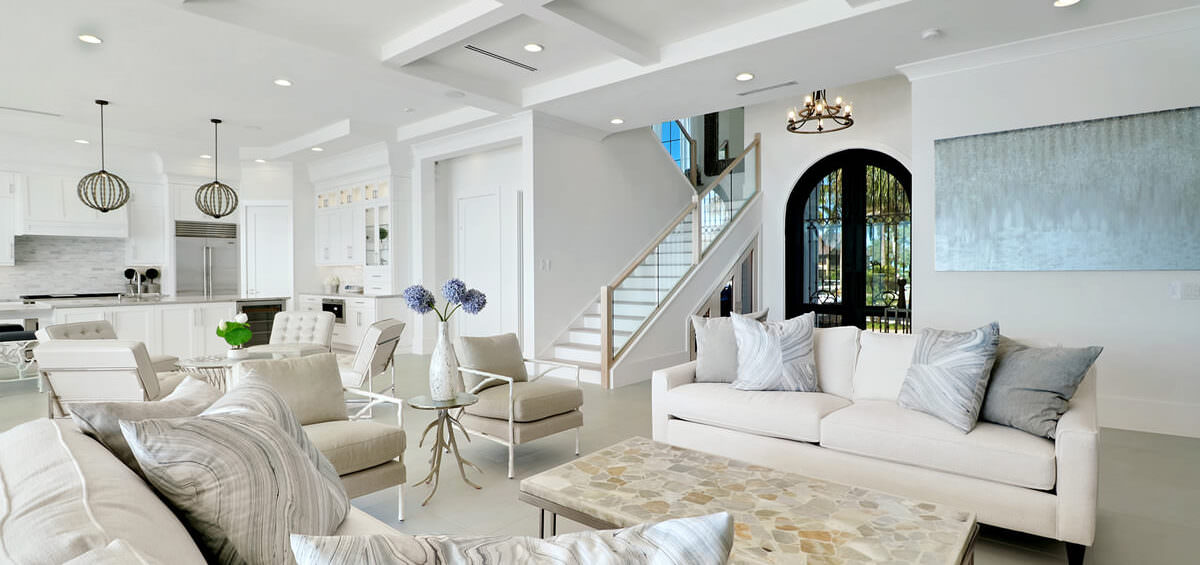 We seem to be hearing the word contemporary more and more, especially when it comes to the home building industry. There are many versions of what is deemed "contemporary" or modern, but a list of common elements are often found in this particular home design. If you're looking to build or design a contemporary space, you'll need to keep some of these elements in mind, while also remembering to keep your design as timeless as possible. After all, home design is ever-evolving, which means that your home will need to evolve with the times to avoid the "dated" look. Leave it to the home building pros when it comes to contemporary spaces.
Here are some tips for building and designing a contemporary home…
An Open Air Feel
A contemporary home emanates beauty with stark contrasts and a clean, open feel. Open floorplans and high ceilings are two elements that are crucial to a contemporary space, creating an ambiance of both a spacious and cozy home, which is a look that is desired by many. Contemporary homes also feature large windows to give the space ample natural light and a view of nature, creating a modern zen atmosphere. Being able to admire the outdoors from multiple vantage points in the home is what makes a contemporary home so tranquil and relaxing.
Clean & Crisp Appearance
The use of clean lines can be found in many modern homes. Structural features that give a home that clean look include high ceilings, large windows and accent walls, which provide the home with a minimalist feel without being too plain or simple. Clean and crisp is the name of the game when building and designing a contemporary home, which means the use of rounded edges or ornate detailing is not found in this type of design.
Industrial Elements
You can also find hints of industrial elements throughout the home to add depth and texture to the space. These may include:
Exposed pipes

Recycled building materials

Wood & stone features

Beamed ceilings

Iron & brick accents
Adding these materials into your contemporary space provides excitement and interest to the home's design.
Other Modern Features
When building and designing a contemporary home, consider incorporating other modern elements into the space, like:
An asymmetrical facade

Geometric shapes

Abundance of natural light

Green building systems (plumbing, air conditioning, etc.)
If you're looking to design and build a contemporary space, these trends are tried and true to the contemporary vibe that is continuing to grow in popularity here in Southwest Florida. You will need to keep in mind that there is such a thing as "too much of a good thing" so keep your trends to a minimum. Don't incorporate too many trendy elements into one single space, as it can become cluttered and disorganized. Speak with your builder about structural features that can be built into the home, so that you can design a contemporary space that is beautiful, functional and impressive.
The Frey & Son Homes team is ready to help you build a contemporary home in Southwest Florida! Call (239) 495-8200 or visit www.freyandson.com to learn more.