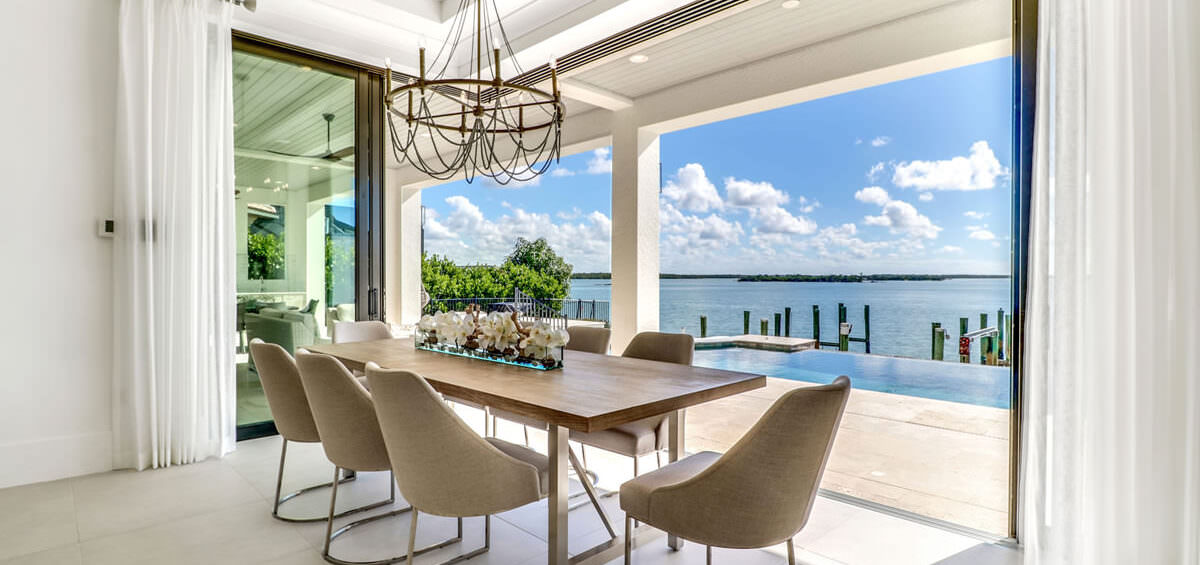 Bonita Springs, Florida, July 28th, 2020– Frey & Son Homes, a popular Southwest Florida home builder, announces the launch of its newest design series, the Clean Lines Series. The builder has been revolutionizing the home building industry for over 48 years, paving the way for new building and design trends. Building homes to last generations, Frey & Son has had the privilege of building over 5,000 homes from Cape Coral to Marco Island and everywhere in between.
Adopting a more contemporary style, the Clean Lines Series emphasizes the use of crisp lines throughout the home to provide a more modern feel. Strong visible lines are showcased throughout this series of homes in their architectural details, high ceilings, large windows and design elements. This "modern minimalist" design is highly sought-after in the area, due to its luxury appeal and contemporary feel. The structural design of the Clean Lines Series provides the perfect backdrop for homeowners and designers to incorporate contemporary-style pieces into the space, like smooth, clean shapes, modern furniture design and a mix of textures as well.
Frey & Son Homes (www.freyandson.com) has been evolving in the home building industry for generations, knowing exactly what the Southwest Florida home buyer is searching for in a home. With the ever-changing design trends, the experts at Frey & Son not only design and build homes that can withstand our sub-tropical climate, they also create homes that are both trendy and timeless.
Barry Frey, President of Frey & Son Homes, speaks about the newest offering and how it will impact the industry.
"As we navigate toward more contemporary designs, the structural features of the homes that are built will need to follow suit. The Clean Lines Series delivers the architectural elements needed to enhance the modernism that is desired in new homes being built in the area," he explains.
About Frey & Son Homes
Founded in 1972 by Doris and Bill Frey, Sanibel Homes was launched on Sanibel Island. Joined by son Barry in 1985, Frey & Son Homes was born, and since then, the team has been building homes for clients all over Southwest Florida, from Marco Island to Cape Coral. Earning rankings, such as America's Best Builder and being honored as one of the nation's 50 leading luxury builders, Frey & Son Homes continues to impress clients, making them a staple in the Southwest Florida home building industry.
To learn more about Frey & Son Homes, please call (239) 495-8200, email info@freyandson.com or visit www.freyandson.com.