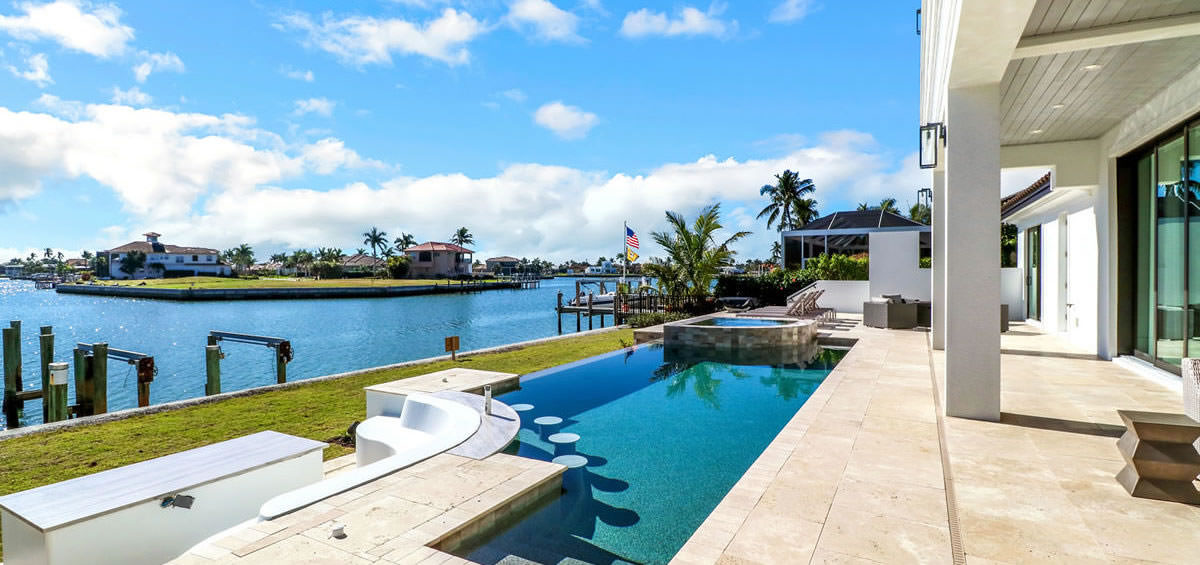 Whether you're a Southwest Florida native (they do exist!) or you've recently relocated to the area, chances are, being on the water is one of your goals. This may mean taking in the gorgeous sunsets, enjoying the tranquil waters of the Gulf or spending time on your boat. Many Floridians are boaters, which means that more homeowners are seeking to outfit their homes to work with their boating lifestyle. When you live in paradise, you want to be able to take advantage of our incredible surroundings, perfect weather and calm seas. We're here to talk about boating lifestyle and we have some tips on building the perfect home for the avid boater.
The Right Location
First of all, the ideal location of your new home will need to be on the water to maximize your boating adventures. Whether it's a river or the Gulf of Mexico, there needs to be a place available for you to get out on the water with ease. Take a look at available waterfront properties or communities that offer private boat docks, so that you can find the location that will work for your needs. If you opt to keep your boat at your new home, map out your home's design accordingly to maximize the space needed to accommodate your boat. When you find the right slice of paradise, your dreams of effortlessly being out on the water will be a reality.
A Private Dock
What could be better than having your very own private boat dock? There's no need to wait for other boaters to enter or exit the water and you can set sail anytime you desire. Talk about living the Southwest Florida lifestyle! In building a private boat dock alongside your custom home, you're able to have a safe and secure place to store and access your boat. Consider making this an area that is visible from inside your home, so that you can keep an eye on it at any time.
The Added Extras
While you're contemplating how to add more boating appeal to your home, don't forget about the extra touches that you can include like:
A boat lift tailored to fit your boat
Jet ski lifts
Snook lighting, filet station with water and electric
A seating area next to your dock
An outdoor shower in close proximity to the dock
An outdoor living area with views of your boat dock
Walls of glass inside the home to showcase views of your outdoor area
An open floorplan to ensure you can monitor your boat from all angles of the home
Not only can you make the most of your dock, by incorporating these special features in your home, you're able to live your dream of having a boat-friendly home.
A Boater's Dream Home
We all have things that we want to include in our custom homes. From extra storage to spacious kitchen areas to a designer pool and spa, building the right home for you is important. When you're a boater, nothing feels better than being able to hop onboard and coast along the water on a beautiful Southwest Florida day. Keep these tips in mind if you're looking to amplify your boating lifestyle and enjoy paradise to the fullest.
Frey & Son Homes is ready to help you build the ultimate boat-friendly home! Call (239) 495-8200 or visit www.freyandson.com to learn more.