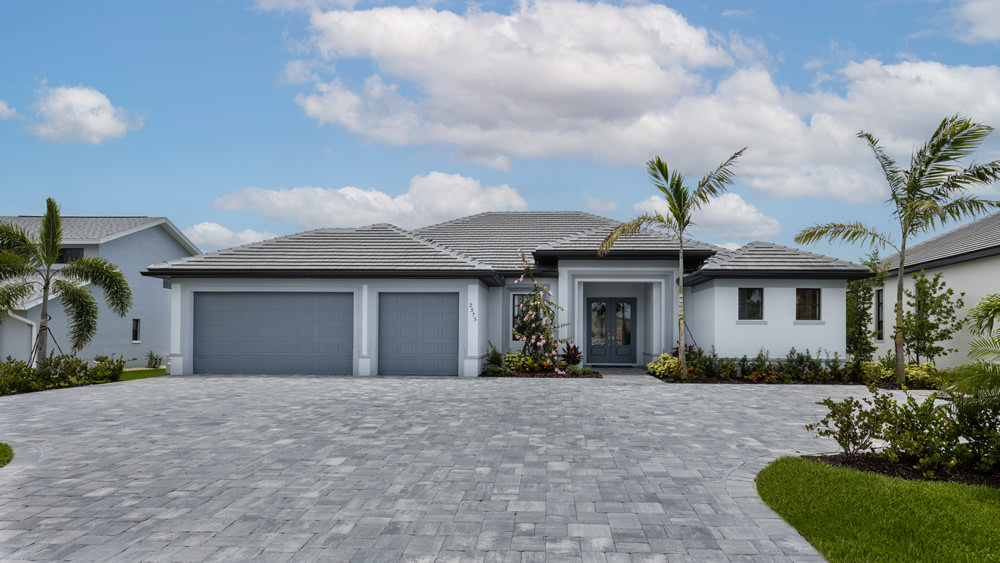 Building a custom home isn't something you do very often. It's an especially exciting time that can also be quite complex, meaning you'll likely have a seemingly bottomless supply of questions. This is normal, and at Frey & Son Homes, we won't let you feel overwhelmed by the possibilities. Instead, we walk you through every step of the process and address your questions and concerns at a pre-construction meeting.   
What Happens at a Pre-Construction Meeting?
While every pre-construction meeting is unique, they all address the plot plan, floor plan, and options sheet. The meeting will close by discussing your expectations and questions. 
The Plot Plan
Whether you want a home on Marco Island or elsewhere in southwest Florida, several factors will affect the placement of your home on your plot of land, including: 
Frontage rules

 

Easement for utilities and public access

 

The gradient of the land

 

Foundation requirements
These are important factors to discuss. For example, some lots require you to leave at least 25 feet of frontage, including enough land for public easement. We will walk you through these requirements. 
The Floor Plan
What happens at a Frey & Son pre-construction meeting will also involve discussing your overall floor plan. This will involve reviewing the home design you have chosen, and any special requests. You'll go over the floor layout and discuss specific details, such as the placement of outlets and light switches, plumbing lines, and load-bearing walls. 
The Options Sheet
Your pre-construction meeting will also provide an opportunity to review your options sheet. This involves discussing the specific details of your home design, such as the placement of canned lighting in the bedrooms or the types of countertops you chose for your kitchen. 
Expectations and Questions
Knowing what to expect at a pre-construction meeting will allow you to prepare some questions in advance. Write these questions down on a piece of paper, leaving enough space to jot down answers. 
During this part of the meeting, we will discuss the home-building process with you. This is when you'll go over the construction timeline, so you'll know what to expect at each phase of the construction. You'll also learn of the tracking  process and how you'll be able to keep up with the progress on your new home, even from afar.  
Some questions you might want to ask at this time might include the following: 
What subcontractors will work on the project?

 

Can you verify the budget for the project?

 

How will you handle changes to the home design plans?

 

How do you compensate for supply chain issues?

 

What will you do with leftover supplies, such as spare countertop pieces?

 
By the time you have your pre-construction meeting, you should already have settled most of your design plans. If you still have design questions or want to verify details, this is your best chance to discuss those issues. 
We're Southwest Florida's Premier Home Builder
Frey & Son Homes wants to build the home of your dreams for you. No matter where you are in planning your home build, we can help with the design and construction of your new home. To get started, contact us today.