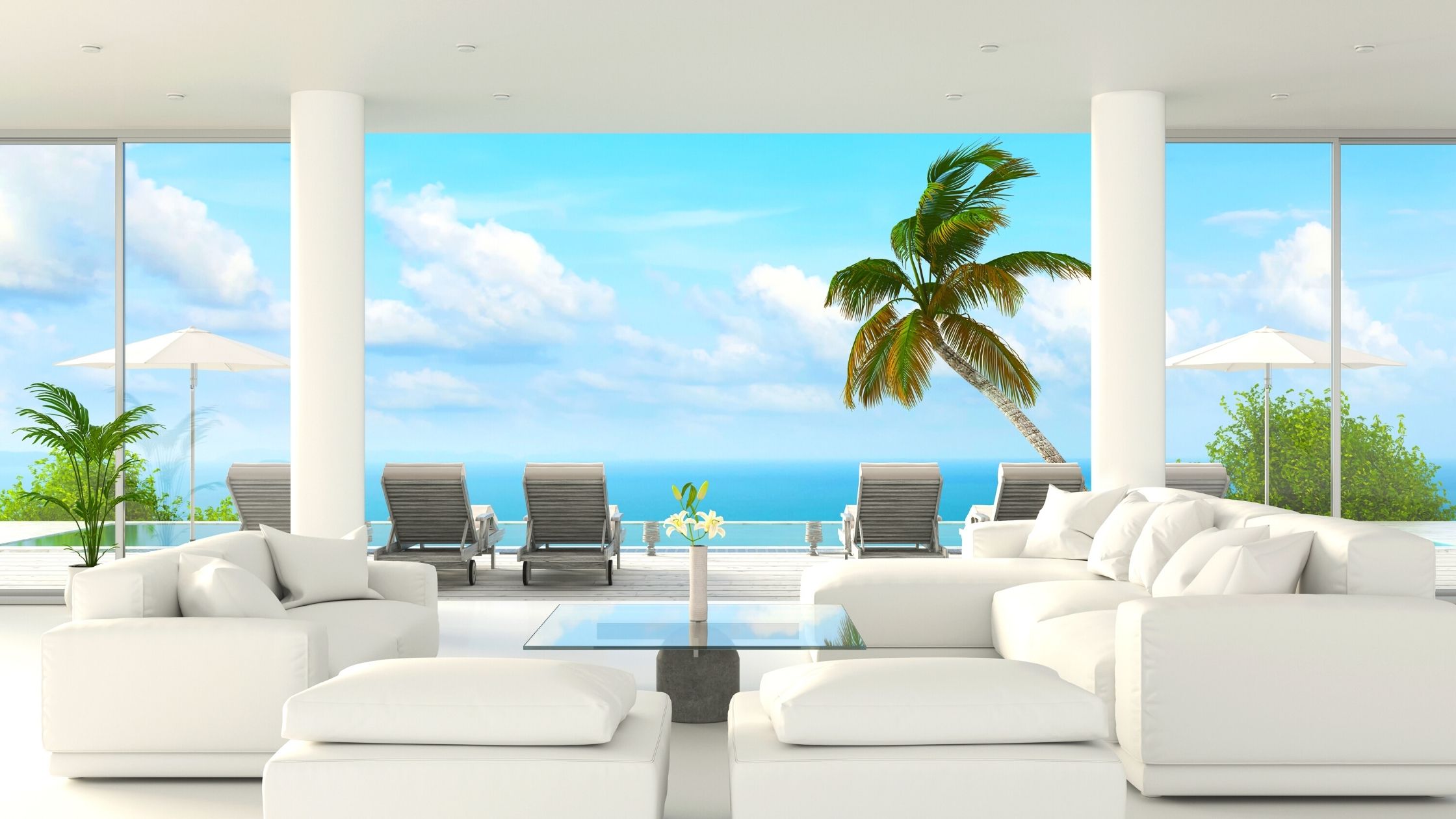 The year is coming to an end, which means that new design trends are slowly emerging in the industry. With the unveiling of a few new trends, many homeowners seek to make their homes even more stylish this time of the year. This is especially true if you are hosting guests for the holidays or if you're traveling back into town from being up north for the summer. Whether you're looking to perform major renovations or make simple upgrades, we have a few things that can really take any space to the next level. So, upgrade the look of any room with these five features.
1. Let in Natural Light
This may require a bit more work for some spaces than others, but there's nothing better than letting the natural light illuminate every space in your home. From bedrooms to living areas, your kitchen to the master suite, allowing our sunshine-filled days to permeate your home not only enhances the feel of the space, but it provides a light and airy ambiance that just makes you happy. Consider adding more windows, by way of panoramic sliders or skylights to add more light into the space, no matter where it's located in the home.
2. Embrace a Neutral Overall Color Palette
Neutral walls are always recommended, as well as more neutral furnishings, because of the modern, clean, crisp feel they bring to the space. The best part about embracing neutrals is being able to add pops of color throughout with the following:
Artwork
Throw pillows
Rugs
Wall décor
Lamps
Small décor items
By incorporating color with items that are easily replaceable, while maintaining a consistent look with items not so easily changed, you limit the risk of your décor falling behind the trends quickly.
3. Incorporate Plant Life
Plants are simple ways to increase interest in a space. Not only do they add that pop of color you're looking for, they also enhance the air quality in the home. Many plants are easy to care for and require little to no maintenance, so find some plants that you're comfortable with and add them to any space in the home.
4. Upgrade Your Appliances
You may not realize how big of an eyesore an older appliance can be, which can really take away from the overall feel of the home. The kitchen, especially, has the most room for upgrades, and when you want to outfit your home with modern style, nothing says it better than smart appliances. Not only do they add a sleek, innovative feel to the space, they are also more efficient and better for our environment. They even reduce energy bills in your home, which is always welcomed.
5. Implement Organization
A tidy home is what many homeowners strive for, which can be made easier with organization features that are built right into the home. When designing or renovating your existing space, work with your builder to incorporate a custom pantry and closet spaces that work for your unique needs. You may also want concealed storage throughout the home to maximize its clean, minimalistic appearance.
From small upgrades, like adding in plants and throw pillows, to larger projects, like new appliances and more windows throughout, your builder and their team will be able to design a home that you can't wait to come home to every day.
Frey & Son is ready to help you build a home in Southwest Florida! Call (239) 495-8200 or visit www.freyandson.com to get started.