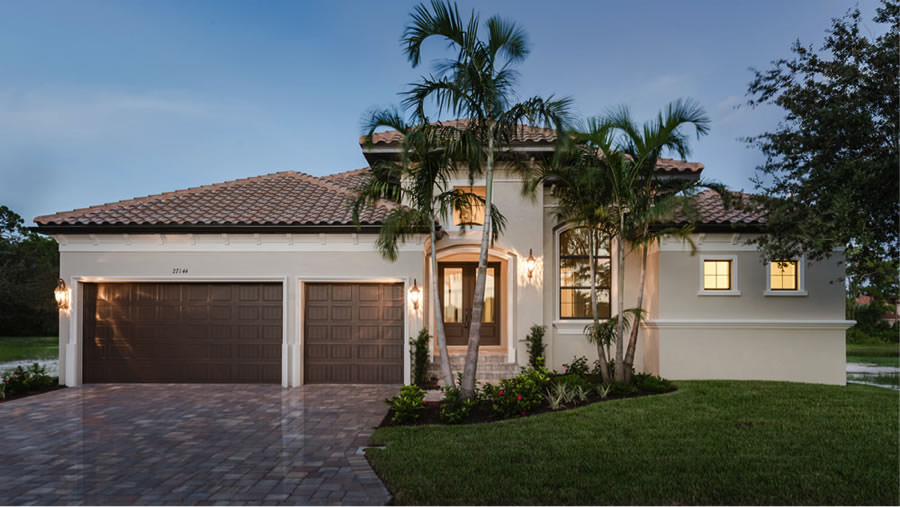 2017 was full of amazing improvements in home technology and transformational home building operations. As a new era of homebuyers enter the market, they are requesting "must-haves" in their homes, which is constantly building more pressure on the builders to work harder and be more innovative.  Here is a list of the top ten builder trends of 2018.
Smart Home Controls
With more and more technology on the horizon, not only will we have smart phones and tablets, but the technology is moving into our homes as well. Automatic control systems will be one of the biggest trends for 2018. This will help you become more energy efficient and customize your home to your specific settings.
Say Goodbye to Stainless-Steel and White Appliances
Almost everyone in the design industry is predicting that white and stainless-steel appliances will be long gone in new 2018 homes. They will most likely be replaced with copper, stone, concrete and granite materials. Concrete is predicted to make a big appearance in homes as a design focal point.
Modern and Minimalist Bedrooms
Minimalism is definitely on the rise when it comes to design. The comfortable and relaxing aesthetic of it is pleasing to the new crowd of homebuyers. Buyers are looking for calming bedroom colors, off-white bedding, baby blue wall paint and shiny white accent pieces throughout the room.
Wider Doorways and Hallways
More seniors are deciding to spend the rest of their time in their homes, as opposed to moving into assisted living facilities. This means their home will have to be accommodated to their lifestyle needs, such as easy use of their wheelchairs and scooters. Wider hallways and doors are requested more and more so seniors can live comfortably.
Light Flooring
We saw light hard wood flooring make an appearance in 2017, but it's being taken to the next level this year. While it might be hard to maintain a white floor, you will be seeing this in kitchens, bathrooms and living areas. White tile or white painted wood can lighten up even the darkest rooms, and create the appearance of a much larger space.
Colorful Kitchens
This trend has already been seen all over California and is now working its way into more homes here is Southwest Florida. Mixing and matching your kitchen wall colors, painting your cabinets and choosing a vibrant countertop can really play up this trend.
Tankless Water Heaters
Homeowners are always looking to save on energy and money. Tankless water heaters are becoming quite popular, because they provide hot water only as it is needed, and they are offered in gas-fired and electric models. They are much smaller than traditional heaters saving you space. Some of their benefits include:
Hot water only when you turn on the faucet
Offers a continuous supply of hot water
Savings, the average family saves $100 a year with a tankless heater
Ability to be wall mounted
Millwork Details
You will typically see this in bathrooms and kitchens, but it is making an appearance in bedrooms. Wooden walls with designs etched into them and utilizing outdoor materials as indoor accents can take your home design to a new level.
Wall Tile Accents
Tile design can add modern and artistic elements to the wall and is more damage resistant than wallpaper. When building a home, pay attention to specific tile patterns that can be added to your walls.
Roof Decks
Roof decks aren't just for apartments anymore; they are becoming a great amenity for residential homes. They provide an alternative to the everyday deck or backyard patio. Just add some furniture and relax with an amazing view.
If you're planning to build a new house this year or want to update your home, remember these trends when designing or taking the first steps. These are all valuable ways to update your home and keep it on trend. The experts at Frey & Son Homes are ready to take on your project. Call (239) 495-8200 or visit www.freyandson.com to get started.