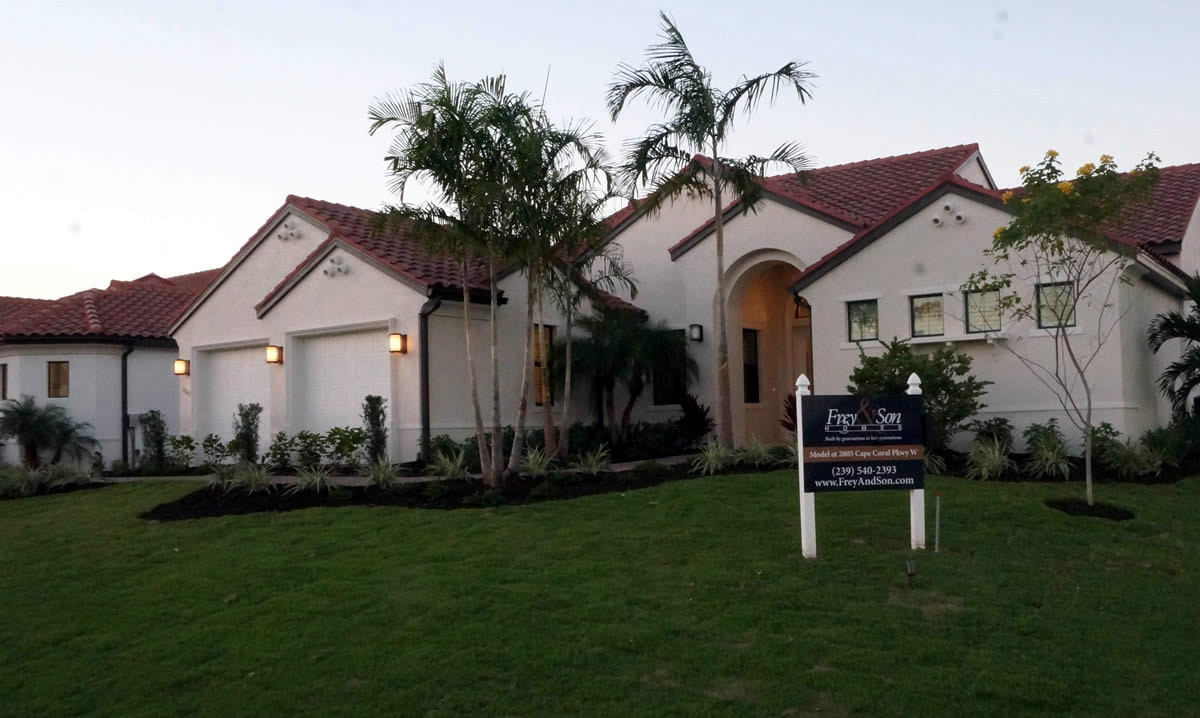 Bonita Springs, Florida, January 11th, 2018—Local home builder, Frey & Son Homes announces the launch of their new productivity software, Builder Trend. Through this interactive software, clients can view photos of their home's construction, get updated schedules and view and change plans. Frey & Son has built over 5000 homes across Southwest Florida, making them one of the oldest home builders in the area.
The Builder Trend software paves the way for clients to be able to be more involved in the home building process. Simply logging into the portal, clients are able to view photos and videos of their homes at all stages of the construction process. Photos, which are uploaded to the portal on a weekly basis, are able to be shared with family and friends directly on social media, and the ability to comment and ask questions about the project makes staying updated on the home building process easy and effortless. Other features of the program include the ability to view the schedule, color sheets, view plans and change orders. This creates a transparency and communication, giving clients the ability to have access to important documents, floor plans, contracts and more at their fingertips.
Clients are also able to make selections for their home straight from the portal, including fixtures, flooring, cabinets, appliances and more. The ability to sign off on change orders and other important documents is also possible, as well as managing and viewing the progress of warranty claims. Stay in the know with the calendar and daily logs from the team straight from the job site, which is all updated in real-time and sent directly to the portal for clients to review.
Barry Frey, President of Frey & Son Homes (www.freyandson.com) speaks about the launch of this program and what he hopes for the future of home building.
"Having that level of transparency and communication with our clients is a key element of our business. This customer portal is changing the game and making the ability to have full access to your project a reality, anywhere, anytime. I am looking forward to how it will impact the future of home building across Southwest Florida," he says.
About Frey & Son Homes
Founded in 1972 by Doris and Bill Frey, Sanibel Homes was launched on Sanibel Island. Joined by son Barry in 1985, Frey & Son Homes was born, and since then, the team has been building homes for clients all over Southwest Florida, from Marco Island to Cape Coral. Earning rankings, such as America's Best Builder and being honored as one of the nation's 50 leading luxury builders, Frey & Son Homes continues to impress clients, making them a staple in the Southwest Florida home building industry.
To learn more about Frey & Son Homes, please call (239) 495-8200, email info@freyandson.com or visit www.freyandson.com.