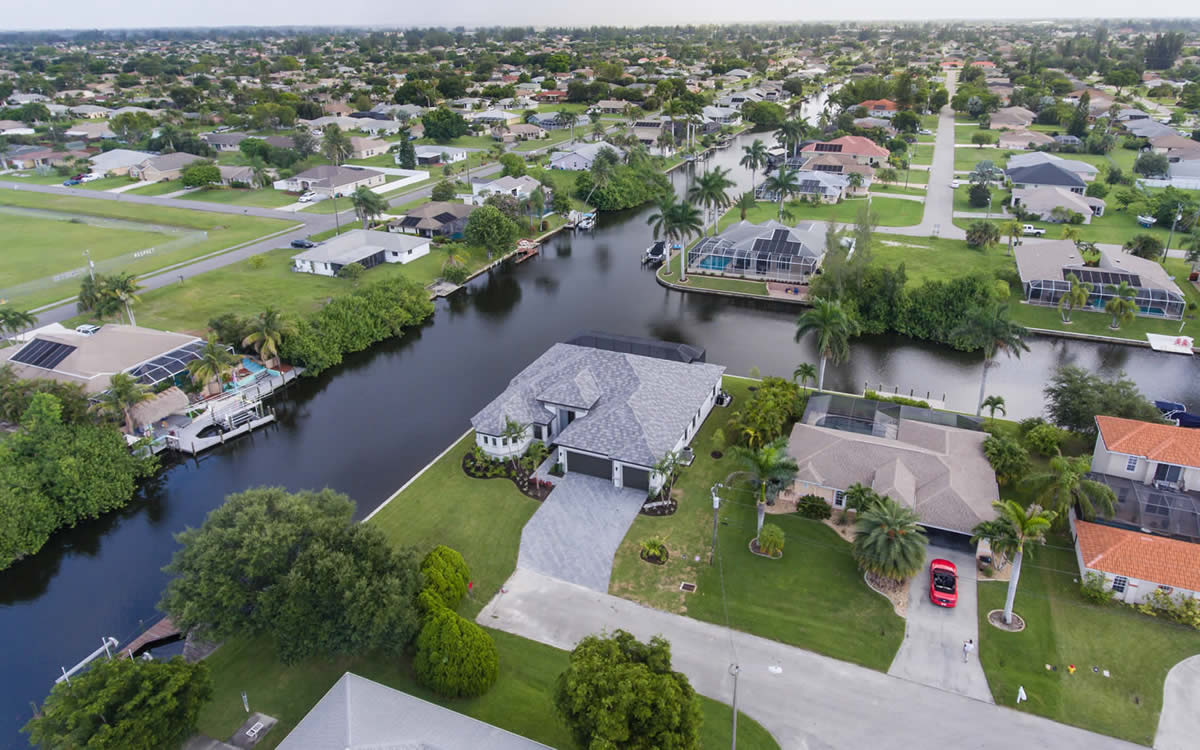 If you've visited the bustling city of Cape Coral, it's pretty clear that there's always something to do! From the abundance of nature to the beautiful restaurants on the water, Cape Coral has it all, and it's no wonder that this area is home to an increasing number of Southwest Florida residents. More and more Floridians are discovering the beauty and ease of living in Cape Coral and have chosen to put down roots in this area. Here are some of the most popular things to do in Cape Coral.
Enjoy Nature
Your stay in Cape Coral wouldn't be complete without taking the time to enjoy the natural landscape of the area. Cape Coral is known for its many canals, wildlife, preserves and nature areas, including:
Four Mile Cove Ecological Preserve

Rotary Park Environmental Center

Tom Allen Memorial Butterfly House
Discover Cape Coral, while partaking in a tour of the area or participating in outdoor activities, such as fishing, boating or kayaking. Kayak your way to the Matlacha Pass Aquatic Preserve and observe the various birds and other wildlife in the area. Since the Cape is home to so many canals, many of the homes feature direct access to the water, making this area perfect to enjoy Southwest Florida properly…on the boat!
Dine on the Water
Enjoy the sights and sounds of beautiful Cape Coral as you dine right on the water. There are many dining options to choose from, including upscale dining at Marker 92 Bar & Bistro, casual surf 'n' turf at Rumrunners or cocktails and live music at the Boat House Tiki Bar & Grill. No matter what you're in the mood for, Cape Coral has it…and with a view. Enjoy a night out on the town or a casual bite as you navigate your way through the Cape.
Family Fun
Cape Coral is the perfect place for virtually anyone, including families! Head to the Yacht Club Community Park for a day at the beach and take a stroll along the pier as you overlook the Caloosahatchee River. Enjoy a day at Sun Splash Family Water Park, which features numerous water attractions for the whole family, or simply take advantage of the wide array of wildlife, such as manatees, fish and birds as you take a walk through the many Cape Coral parks. Get fresh, locally-grown food at the Cape Coral Farmer's Market, held every Saturday during the months of October through May or visit the Surfside Sunshine Market every Tuesday from 8 am until 1 pm.
Have It All in Cape Coral
From family fun to a night on the town, you'll find it in Cape Coral. It's no surprise that more and more Southwest Florida residents are choosing Cape Coral to call home. Enjoy the scenery, take in nature and build your Florida life in the Cape.
Frey & Son Homes has been building homes to last generations in Cape Coral and across Southwest Florida for over 45 years. Let us build your perfect Cape Coral home. Call (239) 495-8200 or visit www.freyandson.com to learn more!