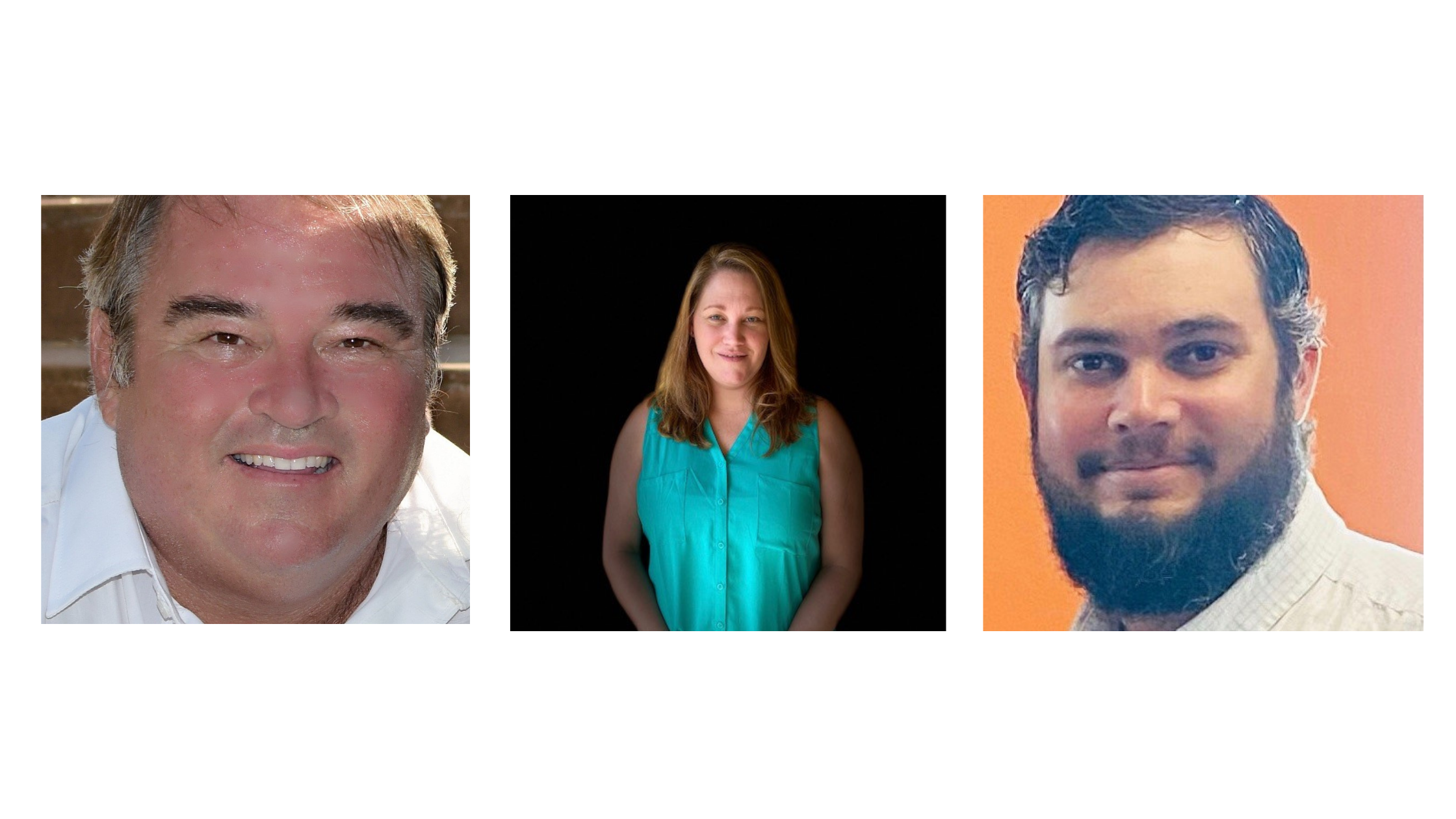 Bonita Springs, Florida, May 18th, 2021– Frey & Son Homes, a popular Southwest Florida home builder with decades of experience in the industry, announces the addition of several new team members this month. Due to its expanding presence in our area, as a direct result of a need for more and more homes across Lee and Collier counties, Frey & Son has welcomed more hands on deck to accommodate these needs. The home builder is prominent in our area, recognized for its attention to detail, extraordinary home plans and exceptional building techniques.
Thad Pauly joins the Frey team as a Superintendent, responsible for the Collier and East Lee County areas. Pauly has worked as a general contractor and has over 30 years of experience in the construction industry. He enjoys spending time with his four children and three dogs, and dining out with his wife. Angela Woolley is welcomed as Frey & Son's newest Administrative Assistant. A Florida native, Woolley is new to the construction industry, and is excited to learn and grow with the Frey team. In her free time, you'll find Woolley fishing with her fiancé. And finally, Joe Tedesco joins the Frey team with over a decade of experience in the building industry. When he's not working, you'll find this Florida native fishing and spending time with his wife and two daughters.
Frey & Son Homes (www.freyandson.com) got its start over 49 years ago on Sanibel Island and has continued to grow and evolve with our area ever since. Legendary home building techniques, paired with modern Southwest Florida design make Frey & Son homes a pioneer in the industry, known for building homes to appeal to the discerning Southwest Florida clientele.
Frey & Son President, Barry Frey, speaks about the new team members and what they bring to the Frey & Son name.
"As the need for more homes here in Southwest Florida grows, so do we. We are expanding production like never before, and I am excited to see how these new members will continue to help us uphold our legacy. From veterans in the industry to new minds, we have a team dedicated to our clients' success, which is above all, the most important factor of our business. It's only up from here, and we can't wait to show you all of the fantastic homes we're designing and building," he explains.
About Frey & Son Homes
Founded in 1972 by Doris and Bill Frey, Sanibel Homes was launched on Sanibel Island. Joined by son Barry in 1985, Frey & Son Homes was born, and since then, the team has been building homes for clients all over Southwest Florida, from Marco Island to Cape Coral. Earning rankings, such as America's Best Builder and being honored as one of the nation's 50 leading luxury builders, Frey & Son Homes continues to impress clients, making them a staple in the Southwest Florida home building industry.
To learn more about Frey & Son Homes, please call (239) 495-8200, email info@freyandson.com or visit www.freyandson.com.