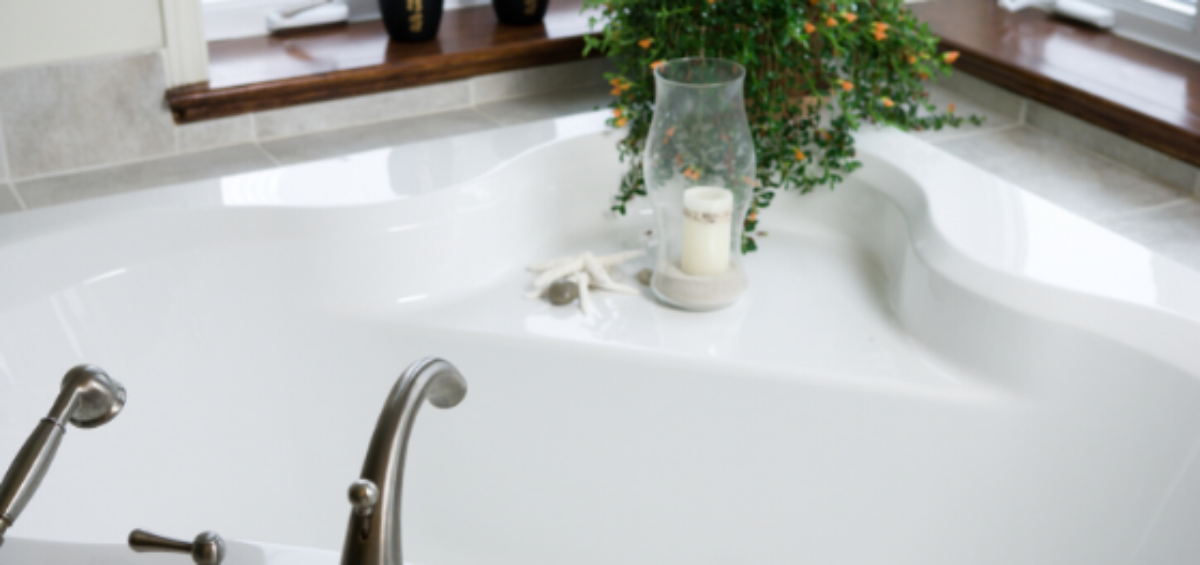 The pool bath can often be overlooked. After all, it's just a transition point between the interior of the home to the outdoor living area, right? Not quite. As more and more homeowners seek to make their homes more comfortable, especially being home a lot more these days, the pool bath is getting a makeover. Gone are the days of this room being thought of as just a transitional space. Homeowners and designers alike are revitalizing the pool bath area into something more. If you're looking to design a new space or renovate your current pool bath, take some tips from the experts.
Here are the top pool bathroom trends you won't want to miss.
Spa Treatment
If you're spending more time at home lately, you may be missing the luxury feel of your favorite spa. Our tip is to bring the spa to you, and do so in your pool bathroom! Many homeowners and designers are seeking to add more luxury elements to areas of the home, such as the bathrooms, to create a sense of calming tranquility. What better way to end a day of splashing in the pool than by enjoying the peaceful ambiance in your pool bathroom? It's a common misconception that pool bathrooms don't need to be stylish and that the spa should be left to the master bath. We say make both spaces equally relaxing! Depending on the size of your space, elements to include in your pool bathroom are:
Drop-in tub

Plants and greenery

Bamboo accents

Mood lighting

Sound system
Create the ultimate relaxation destination in your home. Relax by the pool and seamlessly transition to a soothing space to unwind from the fun of the day. Dot this area with lush greenery and bamboo décor, and fall peacefully into a state of bliss as you listen to relaxing spa music while you enjoy a soak in the drop-in tub.
Detailed Tilework
This area, although a room of its own, is also a place of transition, meaning that you will have quite a bit of traffic from the pool area to the main house. This also means that this room can tend to get wet, making certain flooring types, like wood, an option to avoid. Instead, opt for colorful, vibrant tile to add a stylish touch to the space. Tile is a go-to material when it comes to bathrooms, pool bathrooms especially, so have fun with it and get creative. Choose a vibrant blue hue to run up the shower wall and down onto the floor to create the illusion of still being in the water. Or opt for a sophisticated marble design to add an air of luxury to this space.
Customize the Space
Yes, the pool bath can tend to be looked over as simply a place of transition, but it doesn't have to be boring! Create a sense of style for this room with custom features like:
Custom cabinetry

Lighting elements

Changing areas

Artwork and décor
Design a cozy bungalow or a luxurious modern space, a cottage atmosphere or a chic retreat. No matter what you choose for the design of the pool bathroom, don't think that this room isn't as important as the rest of the home. Opt for ideas that are outside the box and create the space that works for you and your home.
The team at Frey & Son Homes is looking forward to helping you build the perfect Southwest Florida home, complete with an exquisite pool bathroom! Call (239) 495-8200 or visit www.freyandson.com to learn more.