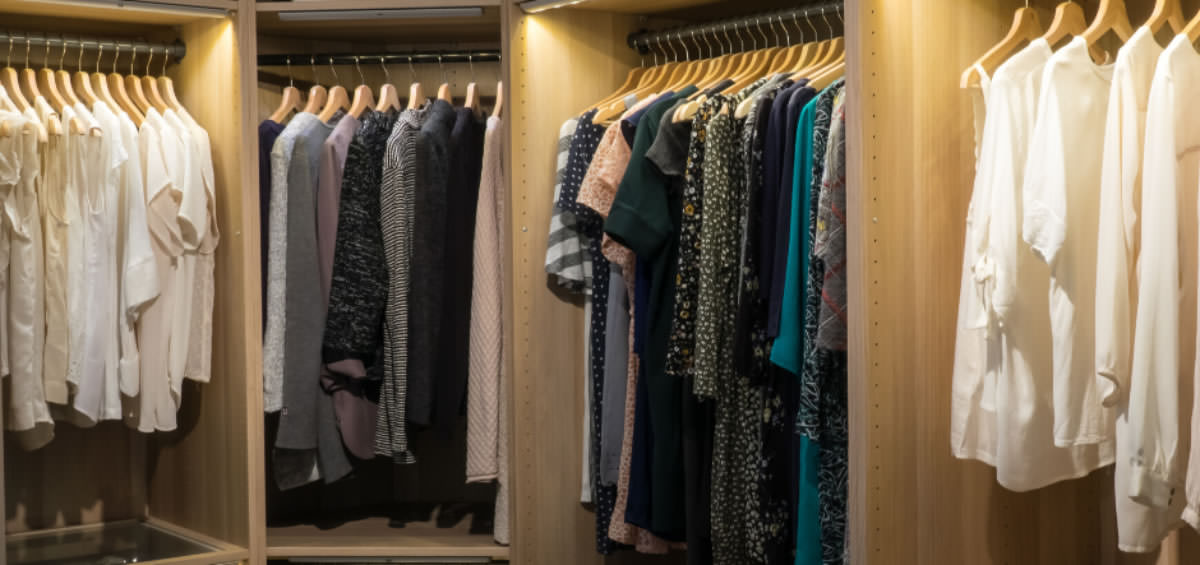 Perhaps a feature that many homeowners overlook when building a custom home is how to amplify organization right from the start. Wouldn't it be nice to have your home working as efficiently as possible before you even move one box into it? Well, building a home from the ground up allows you to maximize the space, so that it works perfectly for your needs. Organization in the home can be something that many homeowners struggle with, and with just a few additions, life can suddenly become a lot less stressful. Here are some of our top organization features for your custom home.
Kitchen Organization
The kitchen is by far the room that sees the most traffic in the home, and it has a tendency to be one of the most cluttered spaces as well. When building a new home, opting for proper organization features at the start can help you ensure that you're getting the most out of this area of your home. Pantry areas that include the following help to make life much easier in the kitchen:
Rotating shelves

Pull-out drawers

Ample shelving

Appliance storage

Spice organizers
Having a place for all of your kitchen belongings is essential to maintaining a clutter-free home. You may also want to opt for a Chef's kitchen, so that you have a prep area separate from the main kitchen space. We also recommend separate wine storage for those who like to enjoy a nice glass of Pinot as they take in the beautiful Southwest Florida sunsets.
Closet Organization
Integrating a custom closet system into your new home can make a world of difference. Built in and customized to meet your needs, this feature can help you stay organized and reduce the time it takes you to get ready each day. Jewelry and other accessories tend to become lost, as well as other small items that have a knack for disappearing. Avoid this by incorporating a custom closet system into your new home. This will ensure that everything has a designated place in your closet.
Office Organization
Having a proper work space can make a big difference in your productivity. That's why organizing this space with your builder before even building it can make life easier later on. Add in some organizational touches, including built-in wall shelving and bookcases to keep your prized collection in pristine condition and file storage areas to ensure that your important documents stay organized and safe.
Living Area Organization
Relax and unwind in this area of the home without the clutter of audio equipment, DVDs or other items that tend to take up space. Look into including TV mounts, storage shelving and audio storage to keep these items out of view and properly organized.
Garage Organization
The garage tends to be the area where a lot of miscellaneous items find their homes. Everything from holiday decorations and home décor items to cleaning supplies and random appliances can be found in this area of the home. Many homes are so cluttered that vehicles don't even have a chance of fitting into their designated spaces! Built-in shelving and modular garage storage systems make it easy to dedicate a space for all of your items. There are many varieties of garage storage systems available, so find the system that works for your needs and can accommodate your items with ease. This way, you're able to store your items safely and access them quickly, so that you can save time and energy searching for your things.
Outdoor Living Organization
Yes, your outdoor living space can also benefit from a little organizational planning. When you're mapping out this space with your builder, imagine what you want to do in it. Have a designated spot for lounging and relaxing, cooking and prepping meals, space for pets and maybe even a dock for your boat. These are all features that can help your outdoor area emanate a clean appearance and an increased aesthetic appeal.
From the interior to the exterior of your new home, there are ways to ensure that it stays organized and works efficiently for you. When you're creating something so important, like a custom space, be sure to remember that organization is key. A well organized home is a happy home.
The team at Frey & Son Homes is ready to help you build the right home for you, complete with features to keep you organized! Call (239) 495-8200 or visit www.freyandson.com to learn more.