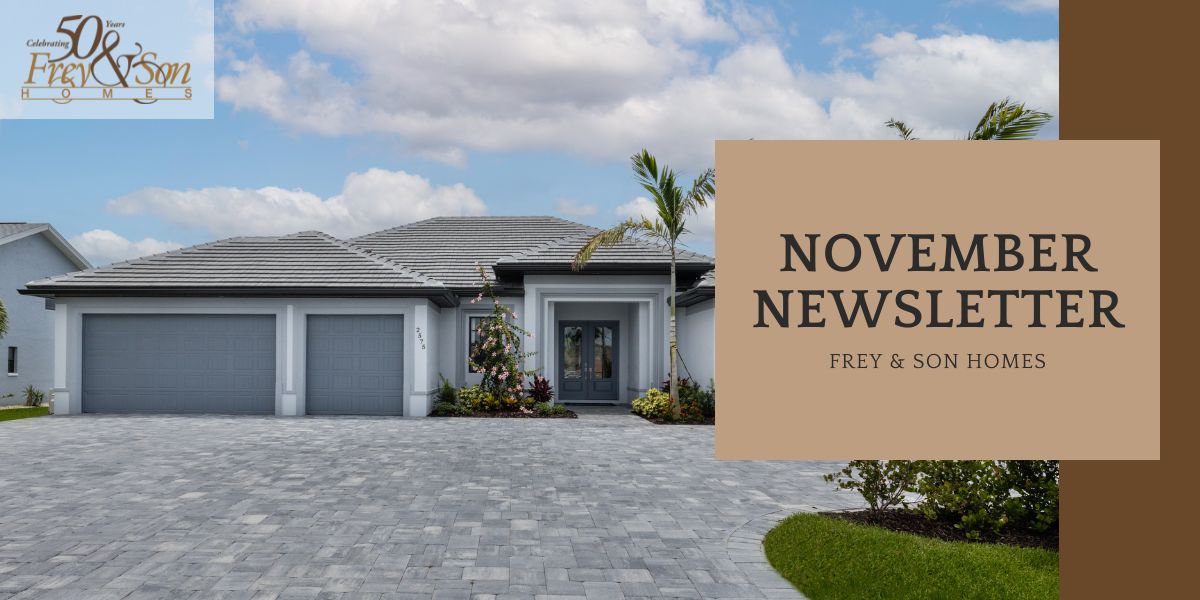 Dear Cape Coral,
Welcome to our November Newletter!
With over 50 years of premium craftsmanship in the building industry, Frey & Son is proud to be a multi-generational family business. As we continue to grow, we are immensely grateful for the unwavering support of our loyal customers. We also appreciate the numerous referrals we receive from our happy homeowners. A referral is our greatest compliment.
Contact Frey & Son Homes to discover our numerous floorplans that are available in March, April, or May 2024. If a custom design is what you are searching for, we can help every step of the way!