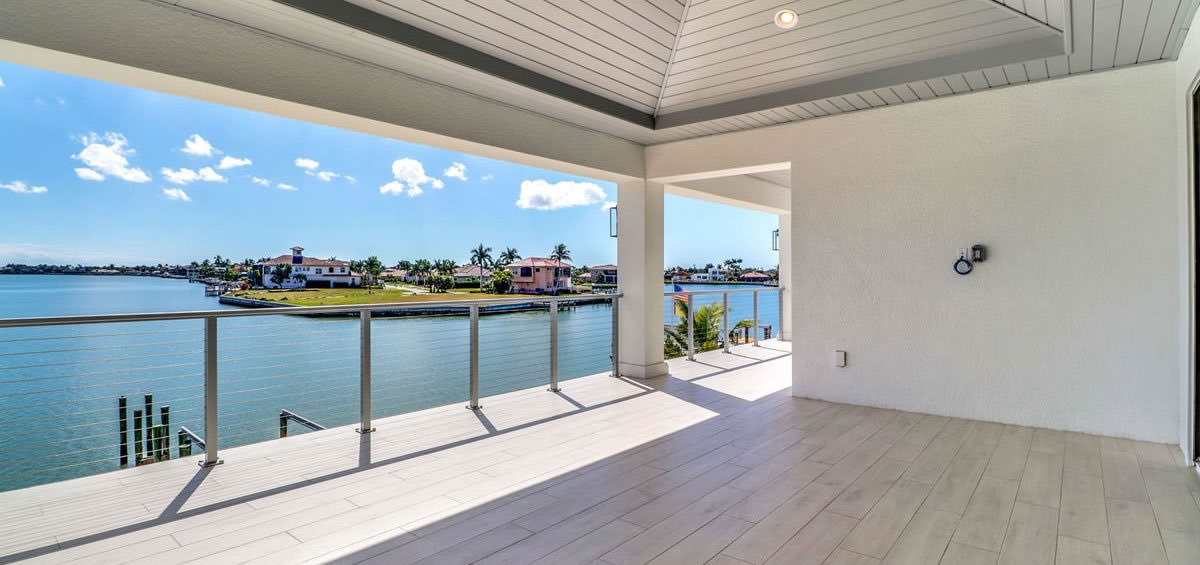 Southwest Florida is not only home to ample sunshine, warm coastal breezes and a variety of outdoor activities, it's also home to some of the best water views you can imagine. Many homeowners are seeking homes on the water, so that they can live the Florida lifestyle with ease and enjoy all that there is in one of the most stunning areas of the country. When you're looking to build a new home, chances are you want to incorporate your views into the home, especially if they're of the water. Here are our top tips on how to design your home to maximize your water views.
Floorplan Design
Your floorplan matters in virtually all aspects of your life. Not only do you need a floorplan that works with your family's needs, you need a floorplan that works with the home. This is especially true if you've got fantastic water views. Homeowners want to enjoy the water from all aspects of the home, not just from the lanai, which is why more and more builders are choosing to showcase these views from all areas of the home. Not only can homeowners enjoy the views while making dinner, they can also enjoy them while they're getting ready for bed or relaxing in the living room.
Open floorplans that feature these magnificent views by way of panoramic windows throughout the home not only bring the outside in, it creates a feeling of tranquility in the space. More home builders are incorporating these traits into their homes to provide a seamless flow throughout the space, as they showcase the beauty of nature from within.
Open Span Lanais
Don't compromise your water views with bulky columns getting in the way. Screen cages can block views to the rear, and some homeowners choose to eliminate them completely. But when this happens, they then have to deal with bugs and other pests, particularly in the summer. Maximize your views with an open span lanai. This specialized lanai showcases your beautiful views with no columns getting in the way. As you take in the spectacular scenery, you can do so with ease. Many homeowners want that perfect viewpoint in their home, and open span lanais create just that, making it effortless to enjoy the pristine water views.
Another option is to picture frame a view corridor in the cage by using thicker header beams. This allows the screen cage installer to eliminate some support columns, creating a view unhindered by supporting columns.
Boat Docks & Outdoor Living
What better way to enjoy your water views than by being on the water? If you're an avid boater or just love being out on the water, consider adding in a private boat dock and seating area to your space, so that you can access the water quickly and easily or enjoy a relaxing evening by the water. Outfit your outdoor living space, so that you can sink into paradise with ease. Consider adding in the following features to your outdoor space:
Pool & spa

Outdoor kitchen

Entertainment area

Water features

Seating areas
There's no limit to what you can do to increase your water views and enjoy your very own slice of paradise. So, let your imagination take hold of what you want to accomplish in your space. Embrace the tranquility of Southwest Florida and the beautiful water that surrounds us. Maximize your water views and showcase them all from all angles of your custom home.
At Frey & Son, our team has been building homes to maximize water views for generations! Call (239) 495-8200 or visit www.freyandson.com to learn more today!