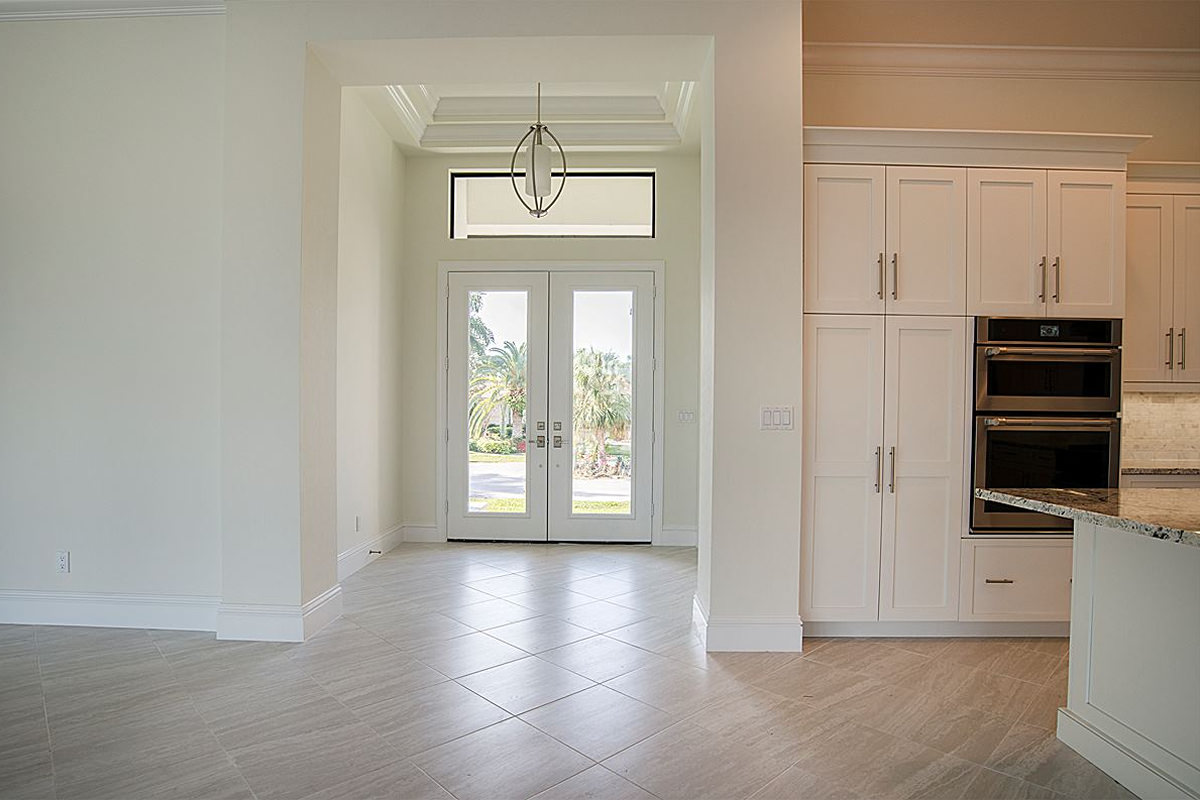 Whether building a new home or renovating an existing home, chances are you're going to have to decide on what type of flooring you want for the space. Living in Southwest Florida comes with a set of challenges, since our weather can be pretty severe at times. When it rains, it pours and the summertime can come with its fair share of high temps. That's why it's imperative to choose flooring that can withstand the worst. Here are our top tips on how to choose the right flooring for your Southwest Florida home.
Consider the Elements
In the summertime especially, we are prone to experience a high amount of wet weather. That's why your flooring needs to be able to stand up against these elements. There doesn't have to be a flood for water to wreak havoc on your flooring. Simply bringing a puddle of water in the door with you has the potential to ruin your floors. It's important to look for durable, weather-resistant options for your home's flooring. Here are our top picks when it comes to durable and stylish flooring options.
Top Flooring for Your Southwest Florida Home
Although there are many types of flooring that you can choose for your home, our top picks are those that not only look nice, but are tough as well. These include:
Porcelain tile

Marble

Natural stones

Laminate flooring
Porcelain tile is among the most durable options on the market today and is a top pick for many Southwest Florida homeowners. Easy to clean and maintain, porcelain tile is available in a variety of different styles, including wood. If you've got your heart set on that hardwood look, you'll find it with porcelain tile.
Marble is a beautiful natural selection, adding depth and interest to the floors. When polished, it has a rich and luxurious look. However, marble floors require more maintenance than most other selections. This type of flooring can get etched when wine or anything acidic comes into contact with it, and over time, the floors need to be polished by a professional, which can be a costly undertaking.
Natural stones, like Travertine, are also beautiful options for your home's flooring. They provide the beauty and interest of marble, but tend to have a more matte finish. They typically do not require as much polishing as marble; however, often times they require regular grout cleaning. Be careful of softer materials as they can show wear over time. And keep in mind that when filled Travertine is selected, there may be instances where holes that have been filled will need to be refilled.
Laminate Flooring is also a popular choice among homeowners, as it is moisture-resistant and won't fade in the sun. Considerable upgrades to laminate products have greatly enhanced the look of laminate in recent years, and many homeowners fail to recognize the difference between laminate and real wood.
Flooring to Avoid
Unfortunately, for those who love the look of hardwood floors, Southwest Florida is not the climate for them. With all of the rain that we tend to get, warping and other damage is unavoidable, no matter how careful you are, and solid wood planks have a difficult time acclimating to our sub-tropical climate, as opposed to more comfortable climates in the north.
If the wood look is what you desire and you don't want to install tile, engineered hardwood may be an option. Engineered hardwood is made up of multiple layers of various wood types, glued together to form a product that is more durable than traditional solid hardwood. This option can better withstand the rain and humidity in Southwest Florida.
The Right Flooring for Your Home
Ultimately, there are multiple factors to consider when choosing the right flooring for your home. Our floors handle a lot in our sub-tropical climate, and not every type is right. Don't choose a product that will be damaged at the first rainfall. You're going to want a product that not only complements the space, but is also durable and long-lasting.
The experts at Frey & Son are ready to help you build your perfect Southwest Florida home, complete with the right flooring! Contact us at (239) 495-8200 or visit www.freyandson.com for more information.