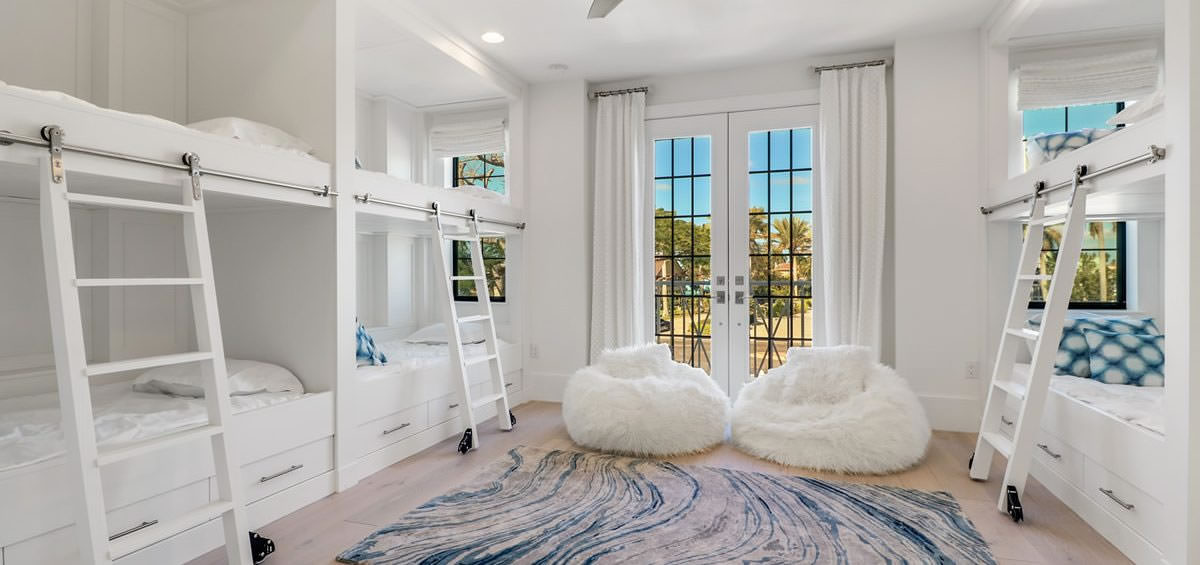 The new year has arrived! Among the new year's resolutions and excitement that a new year brings, new home design trends emerge. It seems that as the years go by, the home is undergoing a transformation. Having once been viewed as a place to eat and sleep, the home has now become a spa, fitness center, restaurant, home office and so much more. As we strive to make our homes fit our lifestyles, new design trends come to the surface. When it comes to a new year, we're always excited to welcome in new design techniques. Here are the top home design trends for 2020.
Calming Simplicity
The home has become our sanctuary, more so in recent years than ever before. Homeowners seek to embrace harmony and simplicity in the space to create a calming and tranquil atmosphere. Infusing elements of nature, as well as embracing neutral tones in the home is expected to become even bigger this year. Elements that add depth and texture to a space are highly sought-after, which include:
Natural wood

Soft fabrics

Plant life

Recycled textiles
Being at one with nature is the name of the game in 2020, which means that calm, soothing spaces are being seen more in the home.
Geometric Shapes
Geometric shapes are making their way into many areas of the home this year. From furniture design to flooring details, wallpaper styles to ceiling accents, expect to see various geometric shapes, specifically rectangles, circles and stripes donning many areas of the home. Geometric shapes work in virtually any room, from the kitchen and living areas to bedrooms and bathrooms, so embracing this trend is easy.
Vintage Elements
Detailing, like the spooled legs and spindles reminiscent of the late 1800's, is creeping back into home design. Used sparingly, these elements can create a sense of traditionalism in the modern home that many homeowners are seeking. Vintage pieces are also making their way into the home. Used as statement pieces, expect to see items ranging from Depression glass to old record players accentuating spaces like the great room and bedrooms.
Navy Reigns
We'll also be seeing a lot more navy blue hues in 2020. Versatile and sleek, navy blue works in traditional and modern home styles and can be found in a variety of different spaces, like accent walls and cabinets. Providing a dramatic look, navy blue contrasts perfectly both inside and out. So, if you're looking to add some depth to the space, consider implementing navy blue throughout the home.
Colored Cabinets
Pops of color by way of kitchen cabinetry are being seen more and more, and the possibilities are endless. The wonderful idea about this trend is that it still keeps the brightness of the kitchen, yet adds more interest into the space with the pop of color.
If you're looking to build or buy this year, or if you're just planning on making some upgrades to your current space, keep these trends in mind. As the years roll on, we're looking forward to seeing how these trends unfold and how the home evolves.
The team at Frey & Son Homes is ready to build you the perfect home! Call (239) 495-8200 or visit www.freyandson.com to learn more.