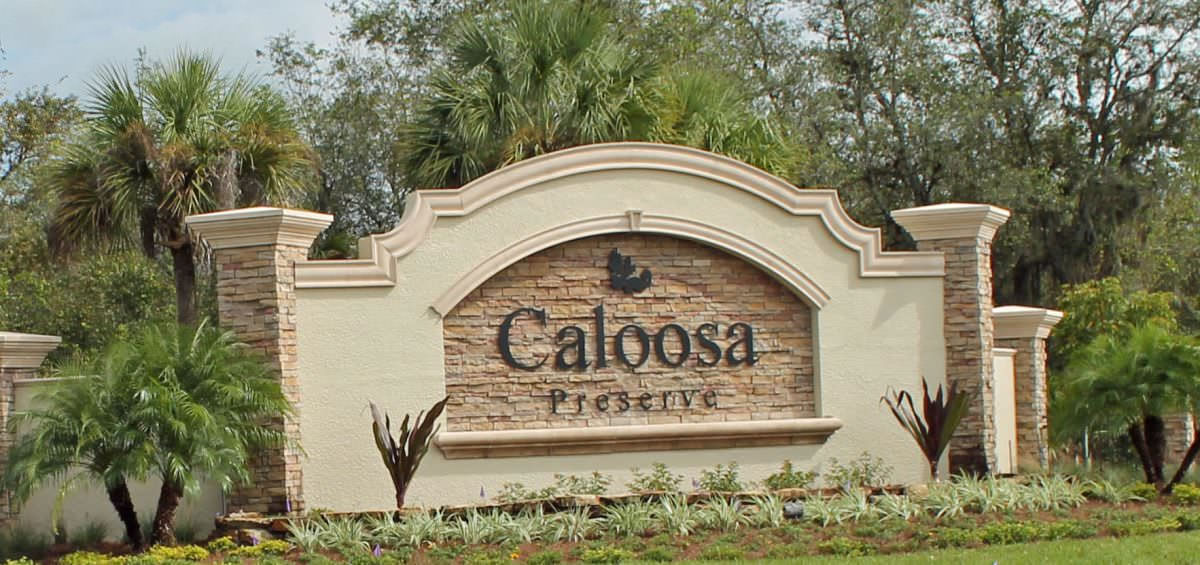 Alva, Florida, November 13th, 2018– Southwest Florida home builder, Frey & Son Homes, announces that it has broken ground on a three bedroom, two bath, 2437 sq. ft. spec home in the community of Caloosa Preserve, located on SR-80, toward Labelle. This home will feature lake front views on a ½ acre lot. The home builder has been building homes since 1972, and has built over 5000 homes in Collier and Lee counties, providing clients with unmatched attention to detail, expert craftsmanship and superior communication.
Located at 23043 Crookedwood Loop in Caloosa Preserve, the spec home is one of nine lots, owned by Frey & Son Homes. Developed approximately 13 years ago, Caloosa Preserve has seen an influx of investors looking to build new homes in the area. Caloosa Preserve offers pristine views of the Caloosahatchee River with many of the homes located directly on the river. Other desirable features about this community include lot sizes of a ½ acre or larger, gated community access and a deeded boat ramp available. Many Southwest Florida residents are looking at this community's revival with hope.
Beginning on Sanibel Island over 46 years ago, Frey & Son Homes (www.freyandson.com) emerged as one of the most trusted home builders in all of Southwest Florida. President, Barry Frey, speaks about the new spec home and what he hopes it will bring to the area.
"Caloosa Preserve is quite lovely and I believe that it's time for it to be showcased to all of Southwest Florida. Recently there has been a surge in activity in this area in communities such as The Verandah, Babcock Ranch, Remington Oaks and River Hall. People enjoy the less-congested lifestyle this area offers. I am hopeful that in building beautiful homes in this community, we can bring more residents into the area for them to enjoy the amenities that this community has to offer," he says.
About Frey & Son Homes
Founded in 1972 by Doris and Bill Frey, Sanibel Homes was launched on Sanibel Island. Joined by son Barry in 1985, Frey & Son Homes was born, and since then, the team has been building homes for clients all over Southwest Florida, from Marco Island to Cape Coral. Earning rankings, such as America's Best Builder and being honored as one of the nation's 50 leading luxury builders, Frey & Son Homes continues to impress clients, making them a staple in the Southwest Florida home building industry.
To learn more about Frey & Son Homes, please call (239) 495-8200, email info@freyandson.com or visit www.freyandson.com.