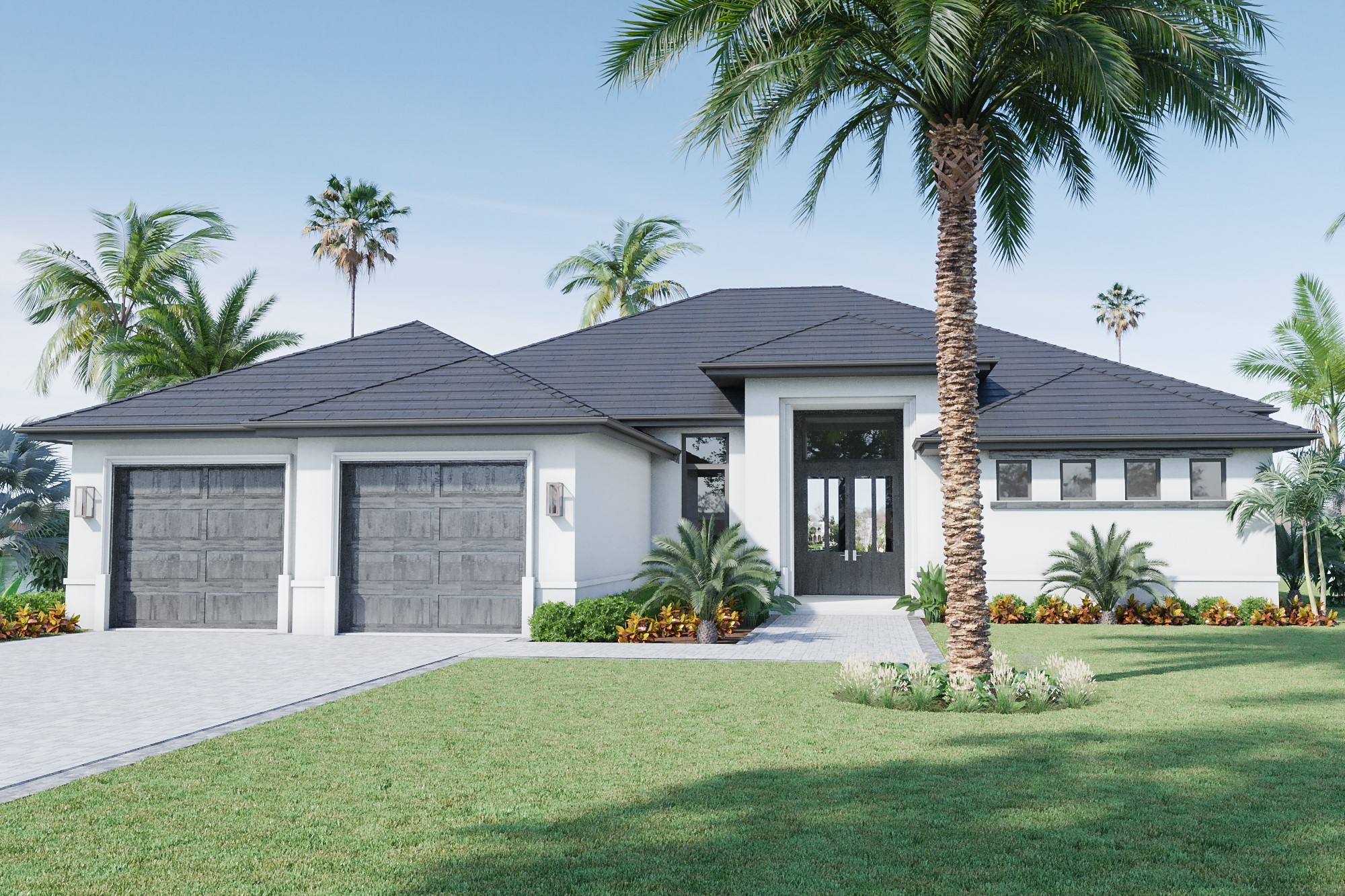 The Key Biscayne 3 Model from Frey & Son Homes Is Underway, a Stunning Waterfront Home in Cape Coral
Cape Coral, Florida, May 8, 2023 – Frey & Son Homes, a quickly growing home builder in Southwest Florida, proudly announces that a new waterfront home in Cape Coral is now under construction. The residence, located at 2809 NW 41st Avenue, is a three-bedroom luxury home with a large den/study space along with a three-car garage.
Construction began on the Cape Coral residence in March 2023, and the Key Biscayne 3 model is available for purchase. The one-story home features over 2,300 square feet of living space and 3,533 total square feet. It's being built on a coveted waterfront lot with boating access to the Gulf of Mexico.
The Key Biscayne 3 model is one of the most popular designs offered by Frey & Son Homes. It features a covered lanai, finished and painted interior garage walls, and three luxury bathrooms. The model also offers granite countertops, a grand foyer and covered entryway, large pantries, as well as a primary bedroom with its own bath and walk-in closets.
Other features of the Key Biscayne 3 model include 11-foot, four-inch ceilings in the main rooms, an oversized living room, a separate dining room, and an optional custom swimming pool package.
Frey & Son Homes builds luxury homes throughout Lee and Collier counties, many of which are in Cape Coral, Marco Island, and Naples. For over 50 years, Frey & Son has been a leader in building Florida homes and is known for its unmatched expertise and excellent customer service. Today, the company is proud to continue the tradition as it advances with the newest addition to its portfolio.
The new waterfront home in Cape Coral is able to be customized according to a buyer's specifications. Agents and interested home buyers are invited to contact Frey & Son Homes at Michael Ouellette, Director of Sales and Marketing, at (239) 495-8200 or by visiting freyandson.com.