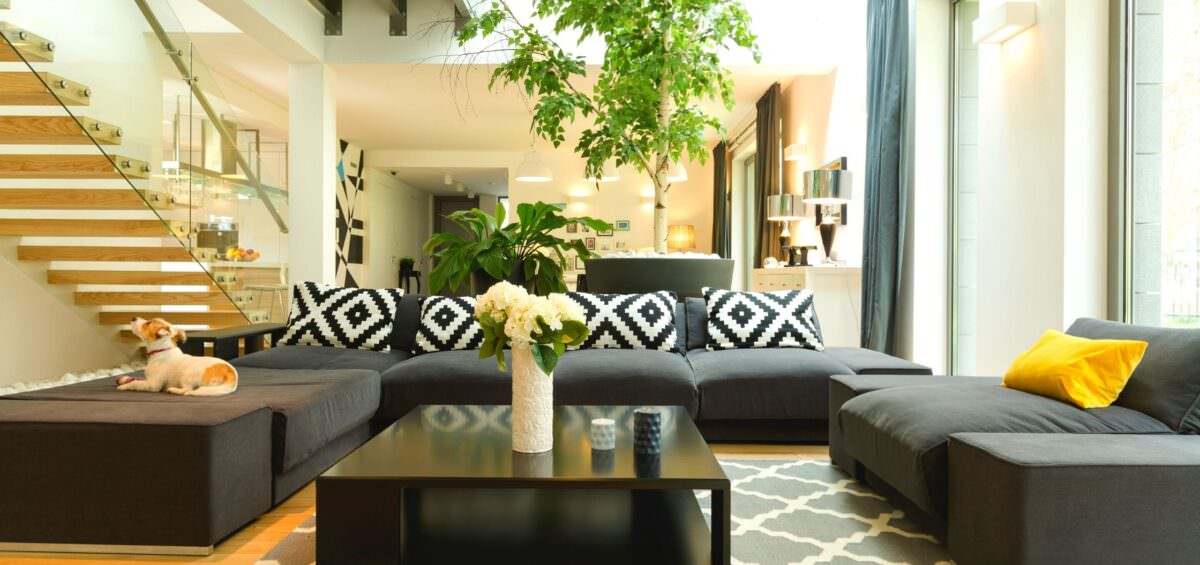 Autumn has arrived, and although we can't really feel too much of a change here in Southwest Florida, we're excited for the future! As 2020 is nearing its end, we're looking forward to new design trends that are slowly breaking onto the scene. Welcoming in the next couple months brings upgraded style and new takes on timeless design ideas, and as we look ahead to the new year, these designs are expected to really shine. It's time to fall in love with your home with these enhanced design trends.
Dialed-In Bathrooms
The bathroom has been getting more and more enhanced as the years go on, becoming the go-to space for relaxation. As we spend more time in this room, designers and builders are paying careful attention to every detail, and certain designs are becoming more prevalent. Elements like stone tile, brass and metallics are making their way front and center, elevating bathroom style in a major way. Designers are also incorporating industrial style by way of exposed piping for added character. Pair this with an exciting tile pattern on the walls or the floor for maximum style.
Majorly Matte
Matte finishes are popping up everywhere, and we're not just talking about paint. From fixtures to appliances and everything in between, the matte look is in, and if you're looking to amp up your home's design, dark matte finishes can take your home to a new level. Complement the matte look with some natural elements, like succulents and other greenery, to balance it out and add some modern flair to the space.
The Craftsman Touch
As we continue to modernize our homes, we're bidding adieu to boxy, mass-produced furniture and opting for craftsman pieces instead. Think handcrafted, one-of-a-kind pieces that match your rustic wood ceiling beams and wood look tile on the floor to create the ultimate chic farmhouse style in your home.
Roaring 20s Maximalism
Design is ever-evolving and oftentimes, trends that were big long ago have a tendency to make their way to the top of the design list yet again. A big trend that is being seen more often, especially since the beginning of the year is bold 20's design, most notably when it comes to hardware. We're talking swanky speakeasy design with brushed brass looks and a Hollywood glam feel. Opting to showcase a little glamour when choosing hardware can pair nicely with the minimalist modern look to create an exceptionally trendy ambiance.
Rocky Accents
Many outdoor living areas are being outfitted with more elements of nature to really bring a sense of tranquility into the space. This is being done by building with stone elements, which can be added to the following:
Outdoor fireplaces

Pool elements

Planters

Water features
By incorporating these rocky features to the outdoor areas, the space is being transformed into the ultimate outdoor oasis.
Timeless Style
When you're building a new home or redesigning an existing space, you want to be sure that you add in elements that you not only enjoy, but can stand up against time. We're seeing a shift in the modern minimalist look to feature just a little more bling, a little more glamour to really enhance the home and make it a sanctuary where you can relax, entertain and make lasting memories.
The Frey & Son team has been building timeless homes in Southwest Florida for over 48 years! Call (239) 495-8200 or visit www.freyandson.com to learn more.