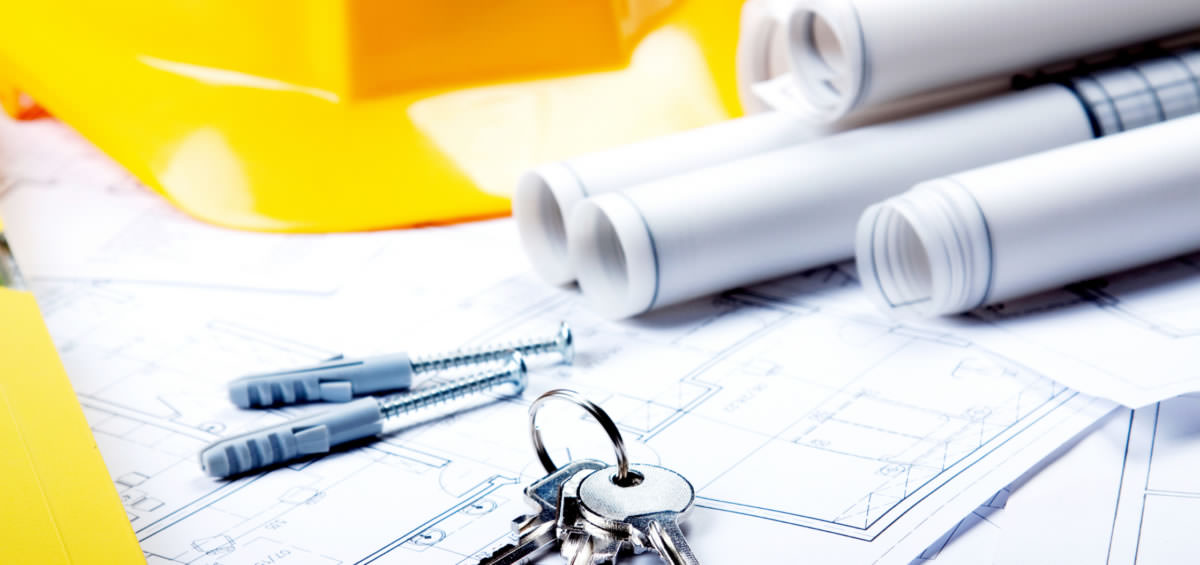 Your home project may have taken months or years to complete. All the hours spent planning, meeting with your builder and finally deciding on every single selection for every nook and cranny of your home are finally over and now your beautiful home awaits. Few things could take away from this feeling of triumphant joy, yet something is wrong. You're not happy with your home's design and now panic is setting in. Where did you go wrong and how can you fix what you don't like? Take it from the experts, anything can be fixed, but that will take more time, more stress and more money. Instead let's focus on preventing mistakes in the first place. Here are some common home design mistakes and how to avoid them.
The Wrong Floorplan
Not everyone is in love with an open floorplan, which means that if you're not feeling one for your home, don't think that you'll fall in love with it once the project is complete. Instead opt for a floorplan that is going to meet your needs and discuss your concerns and questions with your builder at the beginning of your project. If you're unsure, they'll be able to weigh all your options, so that you can decide on the best fit for you. And through interactive technology, you'll be able to see what each different floorplan will look like, so that you can choose accordingly. The last thing you want is to have the wrong layout in your home, and if you can't decide what is going to work, keep your builder in the loop and they will help you figure it out.
Too Many Trends
There is such a thing as too much of a good thing and that certainly goes for home design trends. Trends come and go, but a timeless design is here to stay. That's why we recommend opting for a neutral backdrop, so that as trends emerge, you can add them in sparingly, yet be able to switch them out when they're out of style. Trends like paint colors, appliances and décor can be easily exchanged, but wall placement, counter tops and flooring will take more work and time…and of course, more money. We recommend starting with a classic design and adding in your trends as you go. Top trends right now include:
Vintage décor

Matte paint and cabinetry

Geometric print rugs

Greenery

Industrial accents
Although these trends have been on the rise throughout the years, as time goes on, new trends seem to pop up, which means that if your home is tailored to these trends, it may not work when new trends arise. Keep it classy and timeless with pops of trends throughout.
Not Enough Light
Another home design faux pas is not including enough lighting in the home. You can't just depend on lamp lighting everywhere, you'll need a combination of natural and artificial light to provide balance to the space. This is where speaking with your builder is also important. They will help you design a home that infuses natural lighting with lighting from other sources, like recessed lighting, chandeliers and other fixtures to create the ultimate ambiance in your space.
Designing the Perfect Home
It's a good idea to walk through many different builder models and find one close to what you like. You may make some customizations to suit your lifestyle and you may make selection changes. However, if you build a pure custom home that you have never walked through, you are bound to be surprised by some things like ceiling heights, soffit locations, ceilings details and more that you did not see on the preliminary plans. Building one-of-a-kind custom homes is a risky proposition that may end up in disappointment. That's why being prepared is key.
Designing a home can be quite the task, but with the help of your builder and their team of professionals, you'll be able to build a home that not only works for your lifestyle, but embraces your style as well. Remember these key tips and you'll be able to avoid these common design mistakes, so that when you take your first look at your new home, you're left in awe.
The Frey & Son Homes team has been helping clients in Southwest Florida build gorgeous homes for over 48 years. Call (239) 495-8200 or visit www.freyandson.com to learn more about our team.