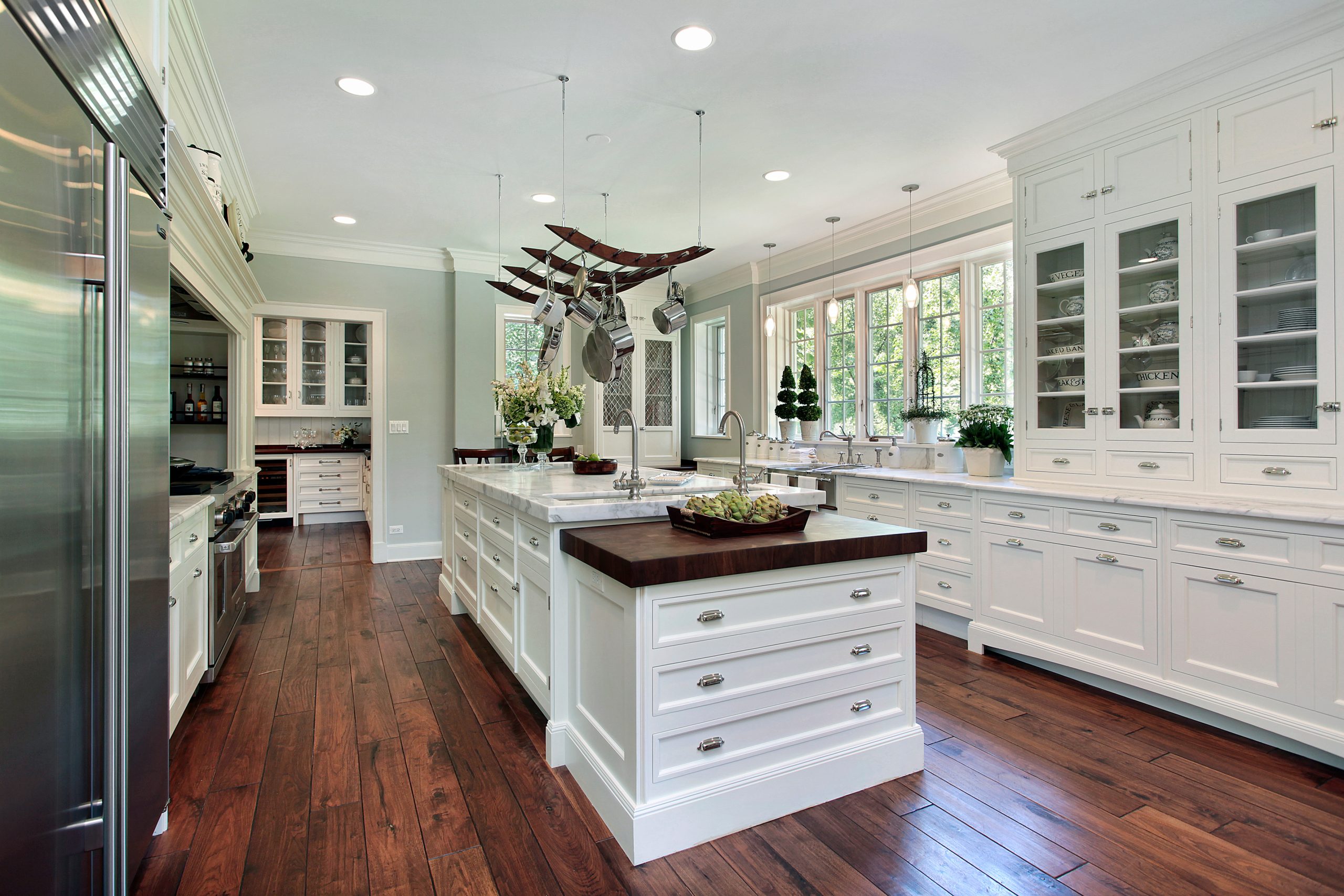 Let's face it, countertops are for much more than just cooking. From chopping and mixing to crafting school projects and dropping your bags as you walk in the door, life happens on your countertops. Frey & Son Homes realizes that choosing the best countertop material can be a tough decision. There are so many options available, and each has its own advantages and disadvantages. That's why our home design consultants help guide you through the decision-making process. Here are a few of their favorite countertop materials, and some advice about how to choose the right one for your family.
What is the best countertop material for your home? It's important to consider factors like durability, maintenance, appearance, and cost. Keep reading to learn how five of the most popular countertop materials compare to one another and what kind of lifestyle they suit.
Granite
Due to this natural stone's durability, granite is popular for kitchen and bathroom countertops. Granite countertops are resistant to heat, scratches, and stains. However, they do require periodic sealing to prolong their lifespans and keep them looking their best.
Granite countertops complement a variety of lifestyles. But they are particularly good for
homeowners who love to entertain and want to add a touch of elegance to their kitchen or a spa-like feeling to their bathroom.
Quartz
Quartz countertops are a man-made alternative to more expensive natural stone counters. When used for countertops, quartz offers extreme durability and requires very little maintenance.
Unlike granite and marble, quartz countertops do not require regular resealing. Quartz countertops are made by combining:
● Crushed quartz rock
● Pigment
● Resin
During the manufacturing process, virtually any pigment can be added. This means there are a wide variety of colors and patterns to choose from when it comes to quartz countertops. Quartz is ideal for homeowners with busy lifestyles who still want an attractive countertop material.
Marble
For many homeowners, marble countertops are the epitome of luxury. But they are not right for every lifestyle. Although marble provides unparalleled elegance with its warm, natural veining, it is more prone to scratches and staining than other countertop materials. This makes it best suited for slow-paced homes without children.
Solid Surface
Solid surface countertops are made from acrylic or polyester resins. These countertops are known for their seamless appearance. This makes them a perfect option for those who want a clean, modern look in their home. Additionally, the surface is easy to clean and maintain.
Unfortunately, solid surface countertops are vulnerable to chipping and are not as heat resistant as other countertop materials.
Butcher Block
Butcher block countertops are made from hardwood and lend your kitchen a warm and natural feel. This type of countertop is a good fit for homeowners who crave a rustic feel. Butcher block is also an excellent countertop choice for home chefs since it doubles as a food prep surface.
You will have to regularly oil butcher block countertops to keep them looking their best. However, they are a very affordable and sustainable material that complements many lifestyles and design styles.
Not Sure What Is the Best Countertop Material for You?
If you're still not sure what is the best countertop material for your new construction home, consider getting a professional opinion. At Frey & Son Homes, we will help you design every detail of your dream home. Visit our model homes at 2579 Surfside Blvd, Cape Coral or 4472 Pine Ridge Rd, Naples to view various types of countertops.
If you're ready to bring your vision to life, contact us today to get started.