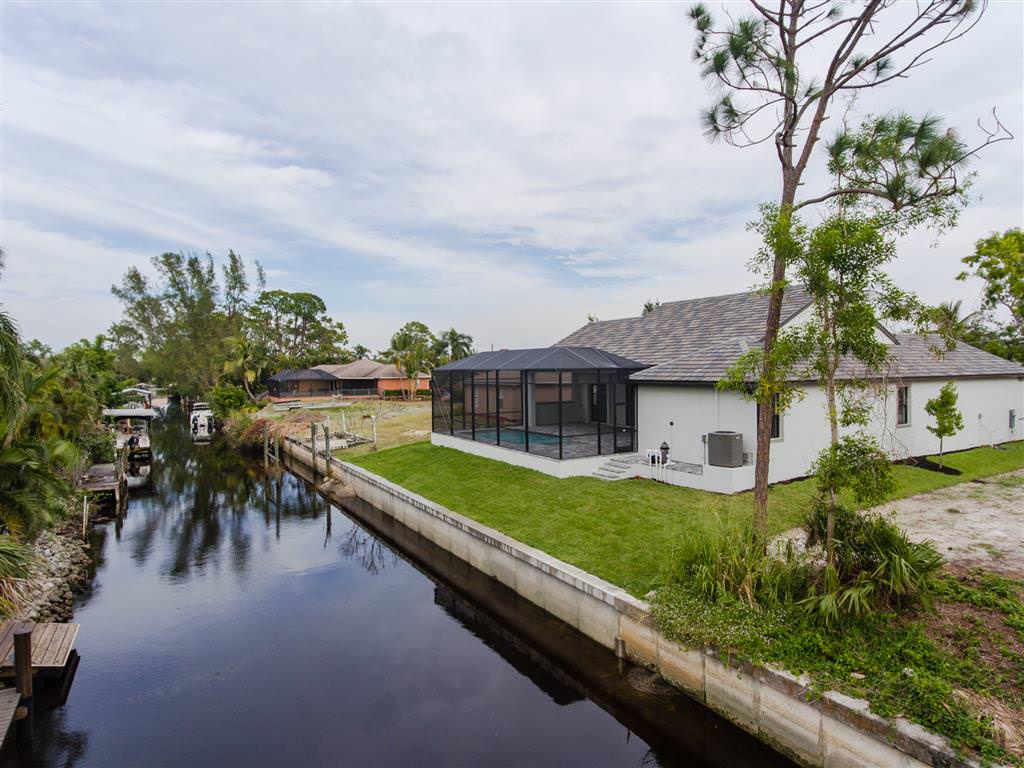 Perhaps you've always dreamed of living on the water. The fresh sea breeze, the calming sounds of the waterfront and the aura of relaxation that the water exudes is pretty much perfection. But did you know that there are more benefits of living near the water than just tranquility? Let's explore the benefits of waterfront living and see if a house near the water may just be in your future.
Unmatched Views
There's nothing more serene and peaceful than the water. Imagine listening to the water right outside your bedroom window as you fall asleep or waking up to that perfect view first thing in the morning. Impress guests when you entertain without having to lift a finger. There's nothing better than enjoying the company of friends, while the brilliant blues of the waterfront serve as an idyllic backdrop.
Privacy & Functionality
Waterfront living isn't just for looks. You are also able to achieve a greater level of privacy from your neighbors. Instead of having a house right behind you, you're able to separate yourself by an expanse of water, whether it be a lake, river or canal. Waterfront living is also perfect for avid boaters, as enjoying their past time is just a stone's throw away, and many waterfront homes also feature private boat docks. In addition to boating, living next to the water proves to be the ideal location for other activities, including:
Fishing

Wake boarding

Kayaking

Sailing
As you can see, not only is it beautiful living next to the water, it's also functional. Eliminate the need for having to find a place to dock your boat or trying to find parking at the beach, not to mention the cost to do these things, by having it all in the comfort of your backyard.
Your Own Ecosystem
Living on a canal or lake exposes you to a beautiful ecosystem right in your backyard. The abundance of fish, crabs and birds provides a truly interesting glimpse of nature, and it can be a great bonding experience for an adult or grandparent to spend with a child. Many canals and lakes are excellent locations for fishing or bird-watching and can provide hours of oneness with nature in your own backyard.
Health Benefits
What you may not know is that waterfront living also provides a wide variety of health benefits. Not only do you get to enjoy spectacular views, you can improve your health in the process! Exposure to more sun means getting more vitamin D. Vitamin D is essential to overall health and well-being. In addition to getting more sun, you are also breathing fresher air, and the phytoncides found near areas with water help to increase your white blood cell count. This helps to strengthen the immune system. Let's not forget to mention how living near the water helps to promote relaxation and alleviate stress, leading to better sleep. Better sleep leads to more productivity during your day and decreases your chances for illness.
Waterfront Living & You
From tranquility to fun in the sun to improved health and well-being, it's no surprise that more and more homeowners are flocking to the water and choosing to live there. The benefits of waterfront living are plentiful and there's no denying that a house near the water creates the perfect backdrop for your Southwest Florida lifestyle.
The experts at Frey & Son Homes are ready to build you a house near the water! Call (239) 495-8200 or visit www.freyandson.com to learn more.