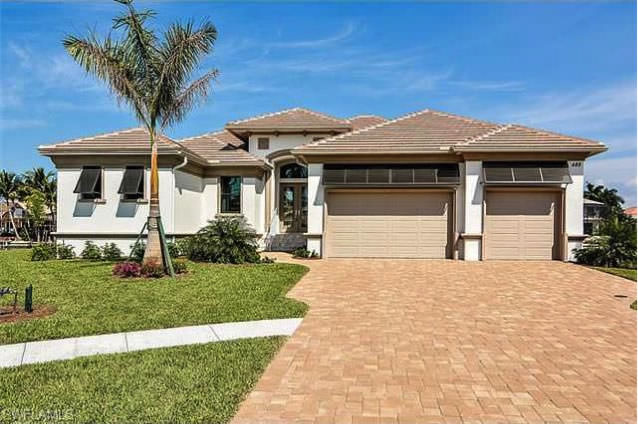 When it comes to looking for a home, the options are plentiful. From condos to multi-family units to single-family homes, the search can be endless. It can be tough to get started, but by taking a look at your needs and budget, you'll be on your way to deciding what the best option is for you. Although there are benefits to every type of home, there are quite a few benefits of building a single-family family home. Let's decide if this might be the route for you.
More Customization Options
A single-family home is a home that sits on one lot that houses one family. It differs from condos, which are attached units and multi-family homes, which consist of more than one family living on the property. Due to the fact that single-family homes are meant for just one family, there are more customization options available. By building your own single-family home, you have the opportunity to build it exactly how you want, not what the developer has built for you. You also have more choices for outside design, as opposed to condos, which don't permit you to make any changes to the exterior of the building.
Size is also an advantage with single-family homes, as you're able to build a larger home on your property and you also have room for growth, if you so desire. Take your design outside of your home by taking advantage of your own private yard. Add a swimming pool or outdoor garden area. Whatever you choose is yours and yours alone, not shared with your neighbor.
More Privacy
Since you're not sharing walls or floors with your neighbor, living in a single-family home gives you more privacy. This is especially desirable for families with children, as there's no need to worry about them disturbing your downstairs neighbor by running across the floor or playing loudly. You also have the option to install a gate or fence on your property to help secure it and add an extra level of privacy to your space. This is especially beneficial if you plan to entertain outside, as you won't have to worry about having to share the pool or other areas with your neighbors. Single-family homes also provide more areas for storage, as you can add an outdoor shed to the backyard and also take advantage of the attic area as well.
A Smart Investment
Since single-family homes are in high demand, appreciation values steadily increase. Single-family homes are also more affordable than multi-family homes and generally come with lower property taxes and lack other fees, like condo fees. They are also popular as rental properties, as many renters prefer a single-family home over an apartment or condo rental.
As you can see, building a single-family home has many benefits, including:
More design & customization options

Privacy and opportunity for growth

More areas for storage and entertainment

High resale values and demand
If you're looking for a place to call home, consider building a single-family home. With so many design options and privacy, it's no wonder why more and more homeowners are opting for this choice. Let the experts at Frey & Son help you build the perfect single-family home. Call (239) 495-8200 or visit www.freyandson.com to learn more about us today.