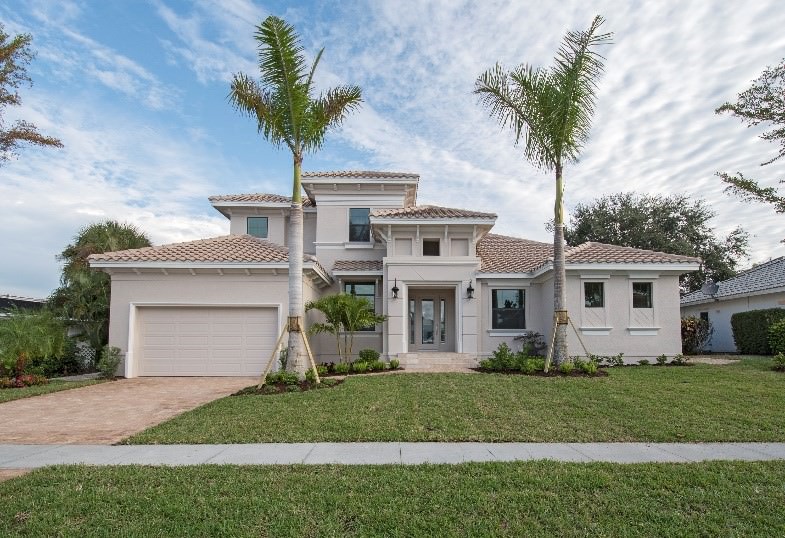 Energy efficiency is everywhere. From our light bulbs to our window treatments and beyond, consumers are looking to make their homes greener. But before making any upgrades, there are a few things to consider about energy efficient home building. Being prepared for the process is half the journey to becoming an energy efficient household. Let's talk about five things you need to consider about energy efficient home building.
Energy Efficient Home Building: The Variables
Many variables go into achieving energy efficiency, including:
Climate
Site conditions
Household behavior
Items within the home (appliances, electronics, etc.)
These items affect the energy usage in your home, and since every home is unique, your home building or remodeling team will need to assess your home individually to make the best determinations about your energy efficiency process. It is also helpful to rate your current home's energy efficiency in order for your building team to make suggestions and improvements.
Appliances & Electronics
Appliances and electronics occupy a lot of space and energy in your home and this is why it's important to choose energy efficient products. There are a multitude of energy efficient washers and dryers, dish washers and other kitchen appliances, in addition to energy efficient computers, printers and other office equipment. By reducing the energy output of these items, you're one step closer to having a more energy efficient home.
Lighting
Did you know that the average household spends 5% of its energy budget on lighting alone? The key here is switching to energy efficient light bulbs to reduce your energy bills. By replacing your top five most used lighting sources with energy saving bulbs, you can save an average of $75 on your energy bill each year.
Overhangs and Siting your home
In subtropical climates, the position of the home greatly affects energy usage.  Generally large walls of glass are on the back of the home so when the back of the home faces to the West it will increase energy usage.  One way to mitigate this is with large overhangs or large covered lanais.  These will keep the sun from beating directly through these large windows and reduce overall energy usage.
Windows & Doors
There's great potential for energy savings with properly installed and insulated windows and doors. By having a properly installed product, you can drastically reduce your heating, cooling and lighting costs each year. Consider replacing windows, doors and skylights with energy efficient glass that has been tested and certified by the National Fenestration Rating Council (NFRC).
In Florida and other subtropical climates, radiant heat gain through doors and windows is a huge issue.  It is recommended you use windows with tinting and low "e" coatings that reflect radiant heat.
Insulation
Having proper insulation in your home is a key factor in energy efficiency. Weather-proofing your home not only saves you money by saving energy, it also helps to keep your home warmer in the winter and cooler in the summer. Air sealing, moisture control, ventilation and insulation should be properly installed and contain superior materials in order to achieve maximum energy efficiency.
When building in a subtropical climate one should consider using a radiant barrier plywood on the roof.  The radiant barrier plywood reflects radiant heat.  This will tend to keep the attic cooler and reduce the amount of cooling required.
Masonry block walls tend to be a source of energy loss.  It is important to insulate these with the use of a reflective foil back material to reflect radiant heat gain.
Batt insulation is best to insulate the ceiling from the living area.  Builders building in the south should use a minimum R-30 ceiling insulation.
Heating & Cooling
You'd be surprised at how much you use your heating and air conditioning systems in your home, so it's no wonder why upgrading these systems is a must for achieving energy efficiency. Heating and cooling systems take up an average of 50% of a home's energy use. Consider switching to programmable thermostats to make controlling the temperature in your home an easy task to maintain.
Air conditioning systems are rated by Seasonal Energy Effiency Ratio (SEER).  The higher the score the better the efficiency.  It is recommended you use equipment with a 14 SEER rating or higher.
Achieving Energy Efficiency
With a little work and a little research, your home can be energy efficient in no time. Whether you are building a new home or remodeling an existing home, incorporating these tips into the building process can help to lower your energy bills. Remember the key areas in which to consider energy efficient options:
Appliances & Electronics
Lighting
Overhangs & Siting
Windows & Doors
Insulation
Heating & Cooling
The experts at Frey & Son Homes are ready to help you with your project. Visit our model home showcases in Cape Coral and Marco Island, call (239) 495-8200 or visit www.freyandson.com to get started today.