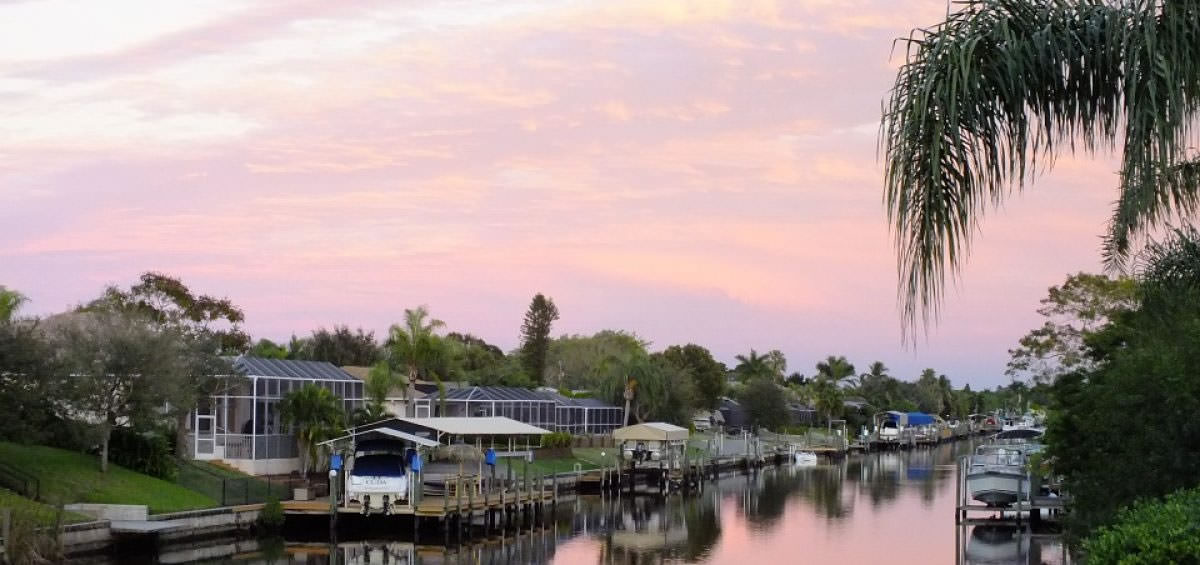 Miami, Tampa, Jacksonville, Orlando.
When we think of cities to live in Florida, these major ones come to mind; however, did you know that Cape Coral is among these big names? Cape Coral has recently been named the eighth largest city in Florida, causing many residents to think twice about overlooking it as a place to put down roots. Not only does Cape Coral offer beautiful views and ample opportunities for employment, it's also home to fabulous school districts, safe neighborhoods, entertainment for the entire family and much more. If you haven't considered residing in Cape Coral, maybe you should. Here's why home building in Cape Coral is a smart move.
Cape Coral Impresses
Surpassing Tallahassee, Florida's state capital, Cape Coral now stands among big names when it comes to population. With a population of 194,570, Cape Coral now takes the #8 spot in the state. Not only does this help with tourism in the area, it also aids the local economy with business growth. According to the Cape Coral Chamber of Commerce, Cape Coral's popularity helps to put the city on the map for businesses across the country to consider relocating to and growing their empires. This not only will provide more job opportunities for local residents, it helps Cape Coral climb the ladder among some big name cities, like Orlando and Miami.
Cape Coral was also just named one of the top 100 places to retire, joining cities like San Diego, Phoenix and Florida staples, like Sarasota and Naples. This area has also been named one of the top cities for the holidays, along with cities, such as Fort Lauderdale, West Palm Beach and Tampa.
Why Cape Coral Continues to Grow
City officials believe that the continued growth in recent years is due to a number of beneficial factors of the area, including:
Safety

Affordability

Employment opportunities

Location
More and more residents are seeking to call Cape Coral home and there's been a steady increase in construction permits being approved in recent years. This is due to the notion that people want to build their dream homes in Cape Coral, feeling safe and having access to ample employment, safe neighborhoods and affordable homes. In 2018, 2187 permits for single-family homes were issued, and it's expected that the number will continue to grow, since the announcement of Cape Coral's population growth earlier this year. Cape Coral has been named the #8 best city for teleworking and has also been ranked as one of the best green cities as well, along with such areas as Burlington, Vermont and Ithaca, New York.
Home Building in Cape Coral
There are factors to take into consideration if you're looking to build a new home in Cape Coral, and it's a good idea to hire a builder who is familiar with the unique challenges faced in this area. With multiple canals running through Cape Coral, building practices need to be taken into consideration in order to build a structurally-sound home that works in the area, and hiring the wrong builder can be detrimental to your project. Be sure to choose a builder who has ample knowledge and experience with building in Cape Coral, so that you can be sure that you're getting the home that works for you and your family.
Cape Coral is Calling
Answer the call and consider building your home in this up-and-coming area of Florida. Many Floridians have already opted to call this area home and it's for a good reason. Enjoy the benefits that Cape Coral has to offer and take in all of the beauty that emanates from this fantastic area.
The team at Frey & Son Homes has been helping Cape Coral residents build beautiful custom homes for generations! Call (239) 495-8200 or visit www.freyandson.com to get started.