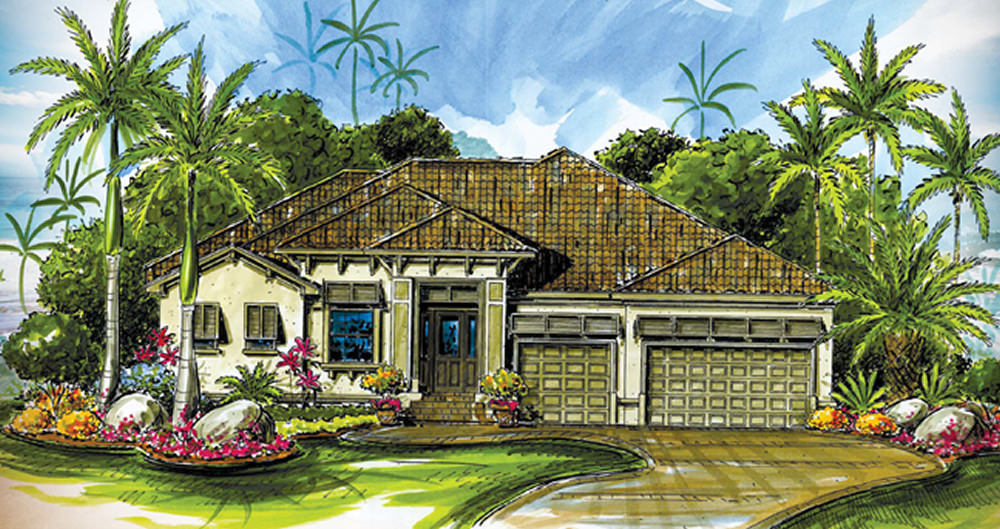 Finding the right community to call your forever home isn't easy. But for an increasing number of Floridians, that ideal community is Golden Gate Estates, a beautiful area in Collier County. Frey & Son Homes can build the home you dream of in this community. Take a look at what living in Golden Gate Estates can offer your family.
Why Should I Build in Golden Gate Estates?
Many communities in Florida are known for their picturesque views. But what makes Golden Gate Estates stand out? Here are a few reasons why this community continues to grow in popularity.
You'll Live on Your Own Terms
One of the most attractive features of homes in Golden Gate Estates is that they don't fall under the control of a homeowners association. This means you'll have complete freedom in how you enjoy your property.  There are no restrictions that require you to paint your house a certain color, or get approval from an architectural review board. Since every plot of land is at least 1.14 acres, you'll also have plenty of space. Two plus acre parcels are found all over Golden Gate Estates so there is ample room to have a very large house and yard.
Certain portions of Golden Gate Estates allow you to have horses and a barn on your property.  Most areas allow you to have a guest house or a separate detached garage or workshop. There are also no restrictions on motor homes, trailers or boats. Similarly, if you have a work vehicle there are no rules restricting commercial lettering or large trucks from being parked on your property.
This is ideal for people interested in homesteading or those looking for a place to simply enjoy the outdoors. Golden Gate Estates offers all of the freedom and privacy you will ever need.
You Can Enjoy a Healthy Lifestyle With Access to Parks
Ask a local, "Why should I build in Golden Gate Estates?", and a common answer you'll get will involve a list of outdoor recreational venues. That's because there are many outdoor activities for your family to enjoy in the region. From fishing and boating to hiking and exploring, you will never run out of exciting activities.
Some of the places you can visit alone or with your family include:
Big Corkscrew Island Regional Park
Big Cypress National Reserve
Wooten's Animal Sanctuary & Alligator Park
Naples Botanical Garden
Gordon River Greenway
As you become more familiar with the region, you'll find that there are many more attractions, parks, and events to help you enjoy outdoor fun. In addition to popular parks and preserves, there are a number of beaches to visit as well.
You'll Find Exciting Options for a Night on the Town
Dining and entertainment are key factors to keep in mind when choosing the location for your dream home. Fortunately, living in Naples, FL, provides plenty of options.
When you want to tempt your tastebuds, check out Naples Costa Verde Peruvian Restaurant which is known for its fresh flavors and generous portions. If Italian is more your style, L'Appetito offers a location right in Golden Gate Estates. When you want to dress up your night a little head to The Warehouse for an exceptional experience while indulging in cocktails and eclectic cuisine.
After dinner, take a Sunset and Glow Guided Tour, or explore the streets of Naples with an electric moped tour. If taking in some art is more in line with your interests, there are plenty of galleries to visit. Start with the KAJ Gallery, Art on Fifth Avenue Naples, and Native Visions Gallery.
The community also offers spas, shopping, and theaters. When you live in Golden Gate Estates, you can design a life that's as slow or fast-paced as you prefer.
Make Your Dream Home a Reality
Frey & Son offers several estate lot home plans to meet the needs of retirees and families alike. If you're interested in building a custom home in a flourishing Florida community visit our Golden Gate Estates model home at 4472 Pine Ridge Road in Naples where we'll help you design your dream home and build it according to your specifications.
The result will be a home that you'll love more than you could have ever imagined. Talk to us about building in Golden Gate Estates today!