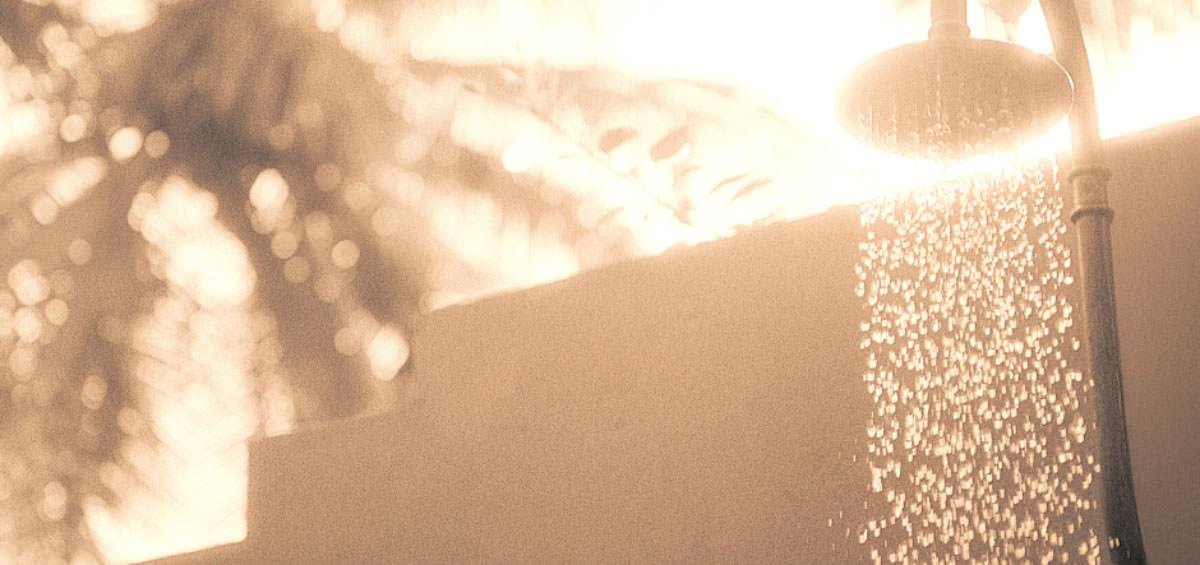 Building a home in Southwest Florida means sunshine, beach days, breathtaking views and so much more. There's a lot to offer in this beautiful slice of paradise, which means many homeowners just can't wait to embrace this lifestyle in their new custom home. Among the many aspects of your home, perhaps the outdoor living area is getting more and more attention as more homeowners are seeking to customize this space to meet their needs. A component of any Southwest Florida outdoor living space is a pool, and what better way to rinse off before or after a dip than with an outdoor shower? Here are some outdoor shower ideas you're going to love for your custom home.
Surfboard Showers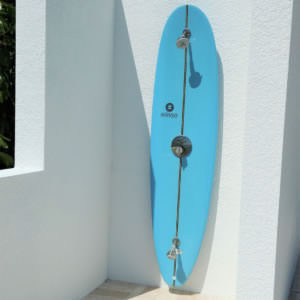 Surf's up! Nothing says paradise like a surfboard shower, so much so that many more Southwest Florida residents are choosing to add this specific type of shower to their new homes (have you been to our St. Kitts model on Marco Island yet?). Set upright, the board itself serves as the backbone of the shower with a shower head situated at the top and an area at the base of the shower which allows for water runoff. Perfect for beach bums, surfboard showers are a must in today's Florida home.
Beamed Showers
Stacked-slat construction not only makes this a functional shower, it also adds an element of style to the space. Slatted beams made from the wood of your choice are coupled with stone wedges that serve as soap and shampoo holders. Not only does this type of shower emanate beauty, it also adds that natural element that many homeowners are looking for in the modern home.
Bamboo Showers
Here in Southwest Florida, homeowners typically seek a more tropical look. After all, this home may be their vacation home or they may have just decided to move to paradise full time. No matter the reason, the natural bamboo elements bring you closer to nature and blend in seamlessly with our subtropical environment, making this a top choice in our region.
Exposed Showers
Exposed, wall-mounted showers are perfect, especially if your nearest neighbor isn't right next to you. Best in a more private space, exposed showers are installed with ease. Your builder can build this into the plans, adding in some pipes, which are connected to a water source, a shower head and then some space for toiletries and a towel.
Other Outdoor Shower Ideas
It seems as though your options are endless when it comes to the world of outdoor showers. Other fun ideas you may want to include in your custom home include:
Cedar shake showers

Mosaic tile

Tree showers

Canvas/curtain enclosures

Metal showers
Having an outdoor shower adds more functionality to the space, but it's also your chance to add your own unique style to your outdoor living area. Have fun with it and choose the look that works for your home. After all, you live in paradise, which means that your home deserves an amazing outdoor shower.
The team at Frey & Son Homes is excited to build you the perfect Southwest Florida home! Call (239) 495-8200 or visit www.freyandson.com to learn more.