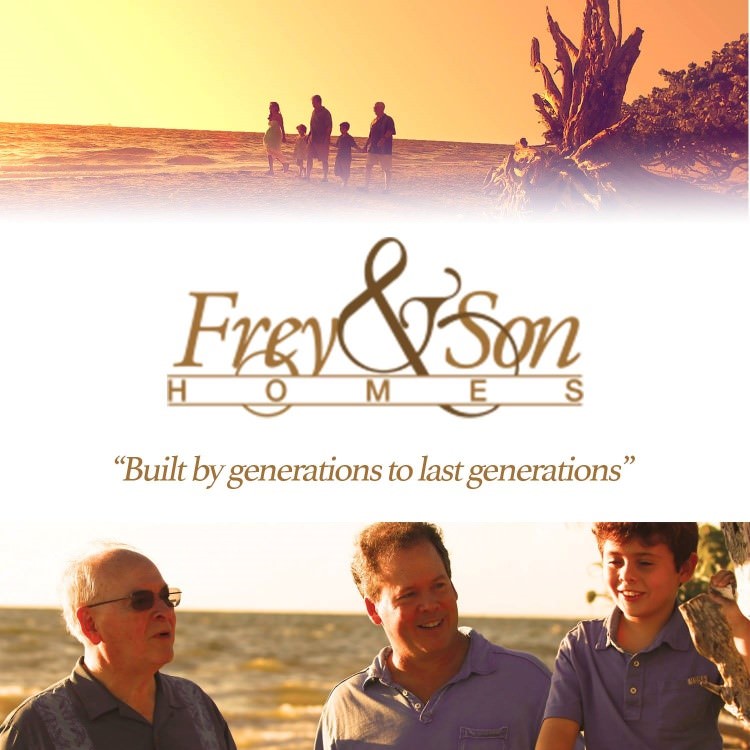 Founder, Bill Frey Holds One of the Oldest Active Licenses in Southwest Florida
Bonita Springs, Florida, May 24th, 2017—Local home builder, Frey & Son Homes announces its 45th anniversary this year. Frey & Son Homes has been building homes in Cape Coral, Marco Island and throughout Southwest Florida since 1972, and Founder, Bill Frey holds one of the oldest active general contracting licenses in the area.
Founded by Bill and Doris Frey on Sanibel Island, Frey & Son Homes began as a small company, by the name of Sanibel Homes. A few years later, son, Barry began to lend a hand during his school breaks and by 1985, Barry became a licensed contractor and real estate broker, joining the team full time. Frey & Son Homes (www.freyandson.com) was born, and in a few short years, the team was awarded America's Best Builder. Barry was then named President of Frey & Son and led his team to become named one of the 50 leading luxury home builders.
Currently, Frey & Son Homes has a model in Cape Coral at 2805 Cape Coral Parkway West and one on Marco Island at 861 North Barfield Drive. Together, the team has built over 4500 homes across Southwest Florida. President, Barry Frey talks about how the company has evolved over the past 45 years.
"There have been so many changes in the past few decades, but one thing remains the same. We provide the highest quality to our clients from start to finish. Our priority is building homes that will last and building them to meet the needs of our clients. If our clients aren't satisfied, neither are we," he explains.
To learn more about Frey & Son Homes, please call (239) 495-8200, email info@freyandson.com or visit www.freyandson.com.