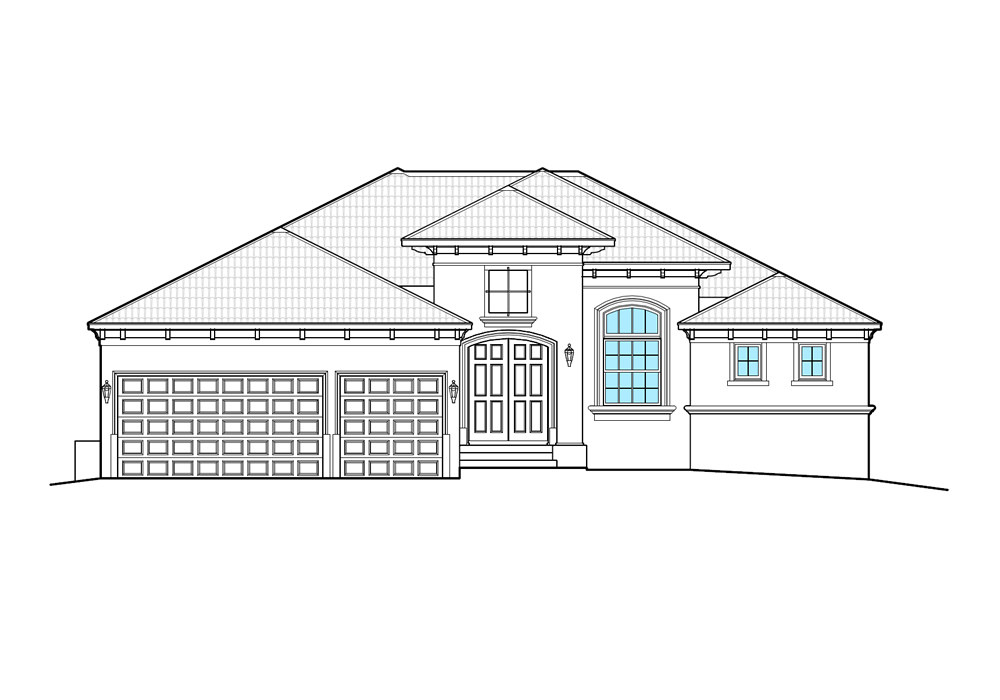 Bonita Springs, Florida, July 19th, 2017—Frey & Son Homes, a Southwest Florida Home builder, anticipates the completion of its spec house in Bonita Springs this year. The home builder has been serving the residents in Lee and Collier counties since 1972, and focuses on building homes to last, utilizing quality materials, professional craftmanship and top-notch customer service.
The Serrano Model is located at 27144 Serrano Way in Bonita Springs, just off Terry Street in the gated community of Serrano. The three-bedroom, three bath home will feature 2271 square feet of living space, pool, three-car garage and boat access. Conveniently located, this home has a lake view and is close to white sand beaches, world-class entertainment and fine dining, and is the perfect home to enjoy the timeless Southwest Florida lifestyle. It is scheduled for completion in early fall of this year, and is priced at $549,900.
Frey & Son Homes (www.freyandson.com) was founded by Doris and Bill Frey on Sanibel Island over 45 years ago, having received such accolades as America's Best Builder and ranks as one of the nation's leading luxury builders. Barry Frey, President of Frey & Son Homes is looking forward to putting the finishing touches on this beautiful home.
"We can't wait for you to see this fantastic Serrano home. With so much to offer, it's sure to impress and I'm looking forward to unveiling it to the community," he says.
About Frey & Son Homes
Founded in 1972 by Doris and Bill Frey, Sanibel Homes was launched on Sanibel Island. Joined by son Barry in 1985, Frey & Son Homes was born, and since then, the team has been building homes for clients all over Southwest Florida, from Marco Island to Cape Coral. Earning rankings, such as America's Best Builder and being honored as one of the nation's 50 leading luxury builders, Frey & Son Homes continues to impress clients, making them a staple in the Southwest Florida home building industry.
To learn more about Frey & Son Homes, please call (239) 495-8200, email info@freyandson.com or visit www.freyandson.com.