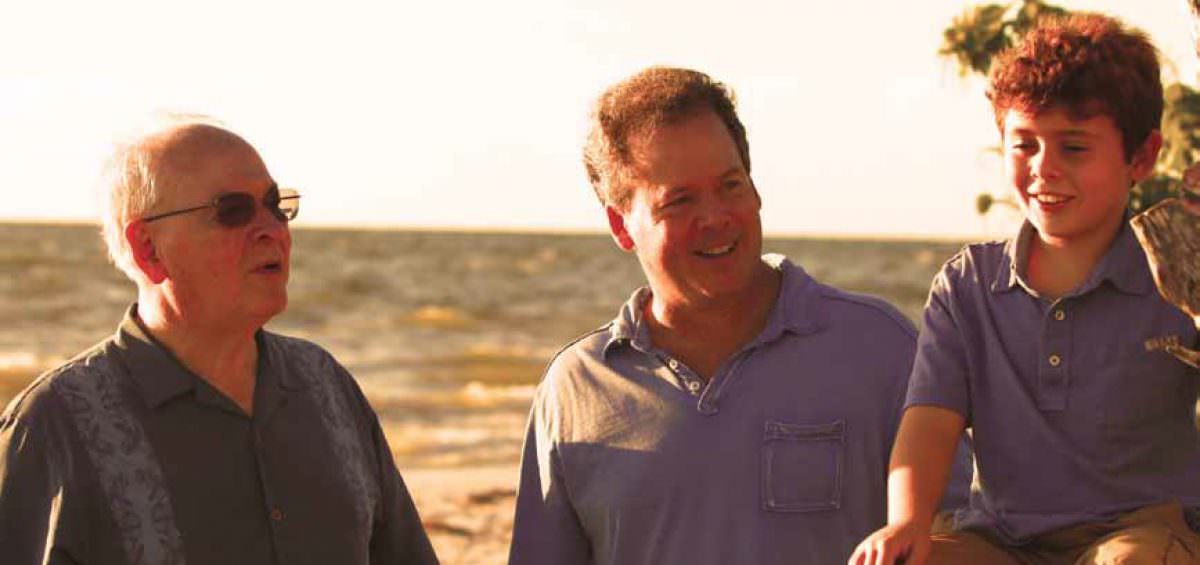 When you're looking to build a home in Southwest Florida, not just any builder will do. Finding a builder for your home means doing your research and choosing wisely, because not all home builders are fully experienced with building in our beautiful slice of paradise. The last thing you want is to be disappointed with your home after all the time, money and effort that you put into it, so take some tips from the pros when it comes to your home builder. It's best to find a local, family-owned home builder for your project.
Here are the benefits of working with a local, family-owned builder.
Knowledge of the Local Area
Building in Southwest Florida comes with its distinct set of challenges. Between possible inclement weather during hurricane season, numerous flood zones and our sub-tropical climate, not all builders know how to handle these unique situations. When you choose a local builder, you know that they're always one step ahead when it comes to your project, because they've seen it all before.
Aspects your local builder will address include:
Home elevation

Position of the home on the lot

Proper hurricane protection

Roofing elements

Window location and view orientation

Seawall protocols

Dealing with protected species or environmental issues
If you hire a builder who isn't well-versed in our area, you run the risk of problems arising both during the whole project and even after your home has been finished. The last thing you want is to have issues come to the surface that could have been avoided if you would have chosen a local builder. Also with a local builder, you can be sure that you're able to meet with the owner of the company if an issue arises. If you select a larger national builder, you most likely will have to meet with a local manager to resolve critical issues.
Learning from the Best
A family-owned builder can have decades of experience in the industry, which means that this experience is passed down from generation to generation, resulting in a reputation that is unmatched. It is important to know how long your builder has been in business in the area. Ask around with friends and neighbors and see if there is a common thread when it comes to top area builders. Chances are, family-owned builders will be at the top of the list. This is due to the fact that family-owned builders strive to provide top-notch expertise, craftsmanship and customer service, while maintaining a strong reputation and providing the best experience for the customer as top priorities. Ask for references from customers, subcontractors and suppliers. A good local builder is proud to share these references.
Designing for Southwest Florida
If you're unfamiliar with our area, it can be difficult to imagine the perfect Southwest Florida home. Typically, a good local builder has a long-standing relationship with a good local architect. That architect is familiar with the design challenges of the local climate. Often national builders use out-of-area designers who are less familiar with the local challenges. Our area has a unique flair for design and local builders know exactly what the Southwest Florida home buyer is looking for in a property. Coastal contemporary design elements, coupled with open floorplans make for an interior that is highly sought-after in our area. And don't forget about exquisite outdoor living areas, complete with designer pools and spas, outdoor kitchens and ample space to sit and enjoy our world-famous sunsets.
When it comes to your home in paradise, your builder is one of the most important decisions you'll make in the process. If you're looking to design the ideal home for you, while incorporating Southwest Florida contemporary design elements, look no further than a local, family-owned builder for best results. You won't be disappointed.
Frey & Son Homes has been building homes in Southwest Florida for generations. Call (239) 495-8200 or visit www.freyandson.com to learn more.