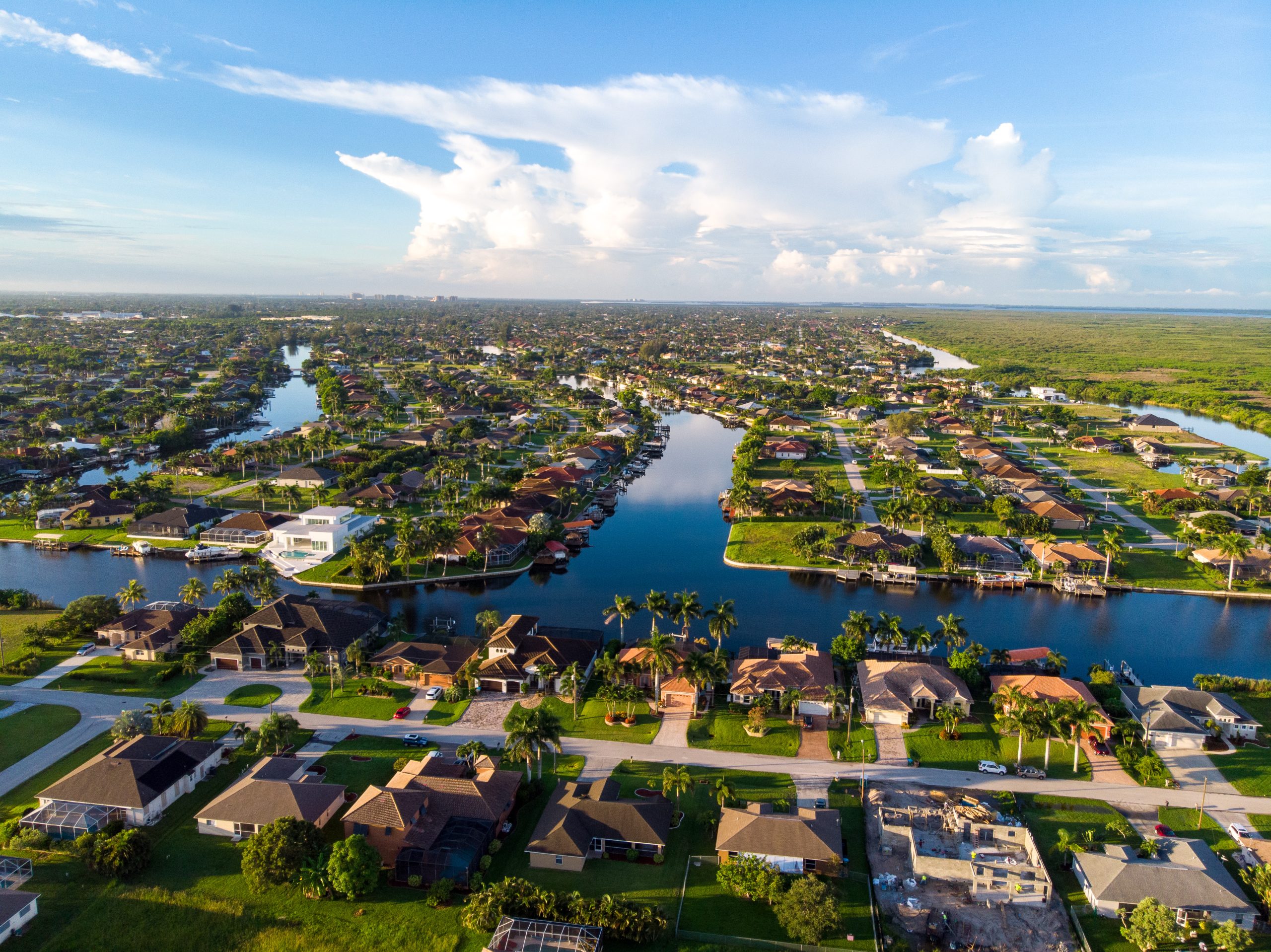 Cape Coral is a thriving tropical paradise on the southwestern coast of Florida. This waterfront community averages more than 350 days of sunshine per year and boasts more navigable waterways than any other city on earth, with over 400 miles of canals to explore.
Whether you love relaxing on the beach while feeling the cool sea breeze against your face or you're a boating enthusiast always looking for adventure, your dream home from Frey & Son Homes is waiting for you in Cape Coral, Florida.
However, the city was not always the bustling, paradise-like community it is today. Its history is a tale of perseverance, ingenuity, and determination. Learn a history of Cape Coral, Florida: the making of a "Waterfront Wonderland."
The Early Days of Cape Coral: A Remote Wilderness
Before Cape Coral was home to a vibrant community, it was nothing more than a remote, swampy peninsula along the Caloosahatchee River. But everything changed in 1957 when brothers Jack and Leonard Rosen took a flight overhead.
Upon seeing the opportunity for luxurious waterfront living, the brothers decided to buy over 100 square miles of land in the area with the dream of transforming it into a modern, planned community.
The Rosens' Dream: Building a City Around the Water
The Rosens' vision was ambitious, and their plan involved creating a city that would be built around the water. They envisioned a network of canals that would crisscross the landscape, giving residents easy access to the Gulf of Mexico and the Caloosahatchee River.
They also wanted to build a city designed for the needs of the modern family, with ample parks, schools, shopping centers, and outdoor recreation.
To realize their dream, the Rosens brought in a team of experts, including engineers, architects, and planners, who worked tirelessly to bring the city to life. In just a few short years, Cape Coral began to take shape. By the 1960s, Cape Coral was one of the fastest-growing cities in the country, and it was officially incorporated in 1970.
Why Cape Coral Is an Attractive Destination for Families and Retirees
Today, Cape Coral is a thriving city and home to more than 190,000 people. Its network of canals is still one of its most distinctive features, and it has helped make the city a popular destination for:
● Boaters
● Anglers
● Water sport enthusiasts
● Marine biology enthusiasts
● Water lovers in general
Cape Coral also has dozens of golf courses, playgrounds, walking trails, and pavilions scattered throughout the community. Additionally, its excellent schools and low crime rate make it an attractive destination for families and retirees alike.
Building Custom Homes in Cape Coral
Cape Coral is a popular destination for custom homes. But the home builder you choose is just as important as the destination you choose.
The Frey family has been building custom homes in the area since the 1970s. We are known for our high-quality craftsmanship and ability to design homes around a client's specific needs. To learn more about our Cape Coral custom homes, call us today.